Netizens & Fans Demand Updates Regarding (G)I-DLE's Soojin's Hiatus Status In Recent Forum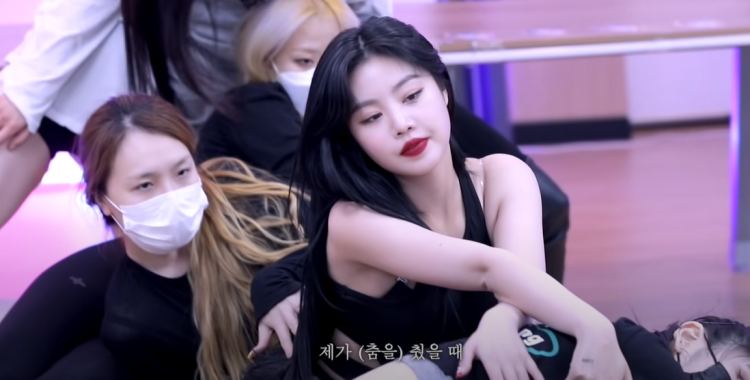 Previously on the 4th of March this year, (G)I-DLE's Soojin was reported to have taken a temporary hiatus that stemmed from school violence accusations. As per the accusations, Soojin's former classmate and her sister charged Soojin for bullying.
As per (G)I-DLE's agency, CUBE Entertainment, Soojin had a fight with her former classmate and her sister over a phone and that the school violence accusations were just made up. Following this, (G)I-DLE's Soojin also spoke her mind.
Fast-forward to present-day July, four months later after Soojin's hiatus, netizens, Neverlands (fans of (G)I-DLE), and personal Soojin fans are demanding updates regarding Soojin's hiatus.
Even more so now that Stray Kids' Hyunjin has already returned from his hiatus after similar circumstances regarding school violence issues.
Recently, a virtual community forum talked about the (G)I-DLE main dancer and discussed her return in the near future. Among the plethora of forums, one forum entitled "What will happen if Soojin makes her return?" was able to stand out due to the traction it has gotten.
Notably, netizens have compared Soojin's situation towards Stray Kids' Hyunjin as Hyunjin just recently halted his hiatus, confirmed by JYP Entertainment themselves. This means that Hyunjin will participate in Stray Kids' upcoming comeback this August.
But now that one K-pop idol has halted his hiatus, all eyes are on Soojin because fans have missed their fiery (G)I-DLE main dancer.
As per the aforementioned online forum, netizens have noted comments such as being worried about the future of (G)I-DLE if Soojin decides to leave. Other fans have also exclaimed that it is quite unfair how Hyunjin has returned and Soojin has not.
Currently, CUBE Entertainment has not yet released any statement regarding updates on (G)I-DLE's Soojin.
Hopefully, fans will get an update regarding the status of Soojin soon as a plethora of fans have already noted how much they miss the K-pop idol.
© 2023 Korea Portal, All rights reserved. Do not reproduce without permission.
Tags:
kwave
,
kwave news
,
kwave updates
,
Kpop
,
kpop news
,
Kpop updates
,
CUBE
,
CUBE artists
,
Cube Entertainment
,
Cube Entertainment artists
,
Cube Entertainment news
,
Cube Entertainment updates
,
Cube Entertainment (G)I-DLE
,
Cube Entertainment (G)I-DLE Soojin
,
(G)I-DLE
,
(G)I-DLE news
,
(G)I-DLE updates
,
(G)I-DLE Soojin
,
(G)I-DLE Soojin news
,
(G)I-DLE Soojin updates
,
(G)I-DLE Soojin hiatus
,
(G)I-DLE Soojin Bullying Scandal
,
(G)I-DLE Soojin Bullying
,
Soojin
,
Soojin news
,
Soojin updates
,
Soojin hiatus
,
Soojin bullying
,
Soojin bullying accusations