Netizens Raise Criticism Against Soojin's Accuser After Allegedly Making Fun Of (G)I-DLE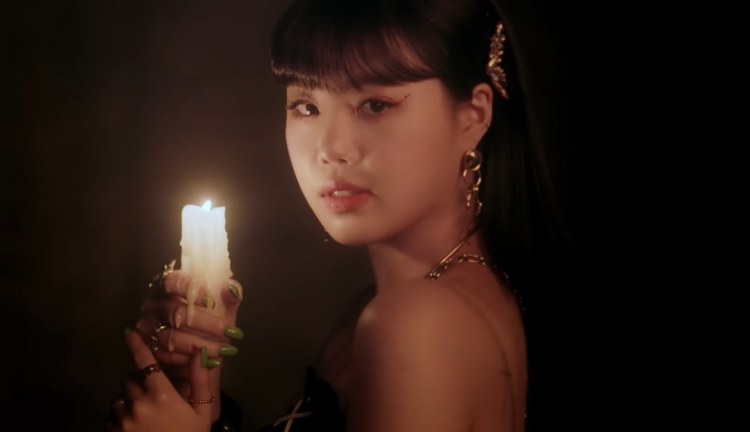 On March 12th, it was reported that (G)I-DLE Soojin personally met with her alleged bullying victim. Soon after the said meeting, the accuser, who was the sister of the alleged victim, posted on Instagram some of the details of what had transpired.
(G)I-DLE Soojin personally met the victim and denies bullying claims
In her post, the sister of the alleged victim revealed that during the meeting, Soojin claimed she wasn't a bully and didn't have any recollection of past events. In addition, the accuser, who is the sister of the alleged victim, also pointed out that Soojin denied the claims in a "dispirited tone."
Because the meeting that happened between (G)I-DLE Soojin and the alleged victim's side was "inconclusive," according to the victim's sibling, they are currently "thinking about their future steps along with other reported victims."
(G)I-DLE's agency, CUBE Entertainment, has yet to release its official statement regarding this meeting. However, just a day after it was reported, netizens became divided after finding out about a certain event.
Netizens slam Soojin's accuser after allegedly making fun of (G)I-DLE
Some netizens who are keeping up with the developing school violence accusations against (G)I-DLE Soojin are raising criticisms against the accuser because of her recent behavior. They are claiming that the accuser, who is the sister of the alleged victim, was seen dancing to one of (G)I-DLE's songs.
During an Instagram live with a friend, Soojin's accuser was said to be seen dancing to (G)I-DLE's "DUMDi DUMDi'' including the "whistling" part when Soojin is typically at the center." Although it's unclear whether it was a thing of the past or a recent Instagram live, netizens in various online communities are divided about the matter. Netizens believe that the accuser meant to "make fun of (G)I-DLE," with some even calling out the accuser for her inappropriate behavior.
Some netizens also questioned the accuser for playing a (G)I-DLE song when she claimed that her sister "has a hard time every time she hears one."
"It's not that accusers have to 'act' like 'model victims,' but to openly mock and belittle the other side is definitely crossing the line. It makes you question their aim for exposing the scandal in the first place," one netizen commented.
© 2023 Korea Portal, All rights reserved. Do not reproduce without permission.