TWICE, NiziU, BLACKPINK, MAMAMOO, & More, Japan's Choice For 2021's Top K-Pop Girl Groups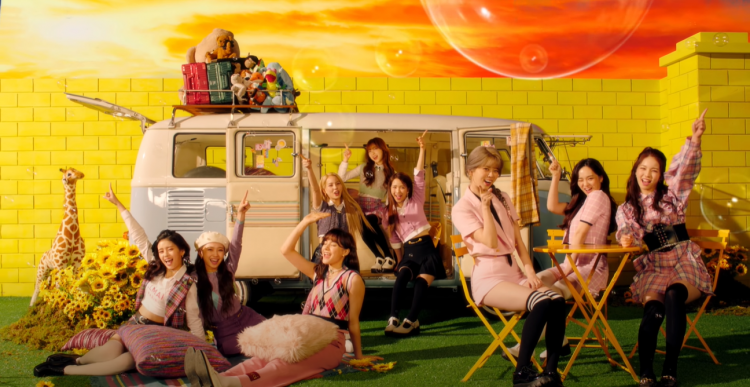 Currently, the K-pop genre has blown up to be one of the most popular music genres to date. The K-pop industry has been producing top-quality K-pop artists and due to this, K-pop songs have been more in demand all over the world.
In almost every corner of the globe and all the seven seas, K-pop has made such an impact that it has become its own brand. Recently, one of the top countries that are one of the highest consumers of K-pop started a poll and revealed the country's 2021's top K-pop girl groups.
One of the largest consumers of K-pop, Japan has been an avid supporter and listener of K-pop since the very beginning of the genre. This has been incredibly prevalent as most popular K-pop groups release Japanese versions of their songs and even learn the Japanese language to communicate with fans.
This is how large the K-pop industry is in Japan. At times, Japanese releases such as special albums or singles are dropped to cater to the Japanese market. Notably, a lot of popular K-pop artists are also Japanese or Half-Japanese.
Recently, a popular polling site started a poll to find out which K-pop girl groups Japan considers the best, for the first half of 2021. After a grueling tally of votes, these are Japan's picks for the top K-pop girl groups for 2021 so far:
#1. TWICE
#2. BLACKPINK
#3. ITZY
#4. NiziU
#5. IZ*ONE
#6. MAMAMOO
#7. Red Velvet
#8. Girls' Generation (also known as SNSD)
#9. KARA
#10. MOMOLAND
#11. Everglow
#12. GFRIEND
#13. OH MY GIRL
#14. (G)I-DLE
#15. fromis_9
#16. Apink
Congratulations to the K-pop girl groups that made it to the list for Japan's top K-pop girl groups for the first half of 2021! Which K-pop girl groups will make the list for the second half of 2021?
To find out Japan's pick for the top K-pop boy groups for the first half of 2021, click here!
© 2023 Korea Portal, All rights reserved. Do not reproduce without permission.
Tags:
kwave
,
kwave news
,
kwave updates
,
Kpop
,
kpop news
,
Kpop updates
,
Japan
,
most popular kpop girl groups in Japan
,
most popular female kpop groups in Japan
,
Kpop in Japan
,
TWICE
,
BLACKPINK
,
ITZY
,
NIZIU
,
IZ*ONE
,
Mamamoo
,
Red Velvet
,
Girls' Generation
,
SNSD
,
KARA
,
Momoland
,
EVERGLOW
,
GFriend
,
Oh My Girl
,
(G)I-DLE
,
Fromis 9
,
Fromis 9
,
Apink