Oh My Girl YooA Had Plastic Surgery? Idol Slams Malicious Commenters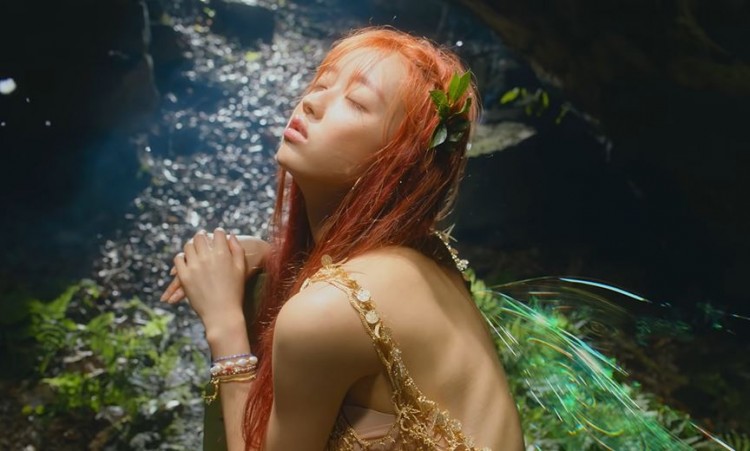 Since her debut with Oh My Girl in 2015, YooA is quite used to comments and rumors surrounding alleged plastic surgery. Read through the article to know what YooA has to say about malicious comments pressed against her.
YooA and her worries
It is not surprising that idols like Oh My Girl's YooA face criticism regarding their visuals almost everyday. As idols, it is part of their job to be visually perfect all the time. That is why, some go under the knife to achieve the perfect visual to please South Korean beauty standards.
Although there are fans who shower idols with undying love and appreciation, there would always be anti-fans who would often leave hurtful comments toward K-Pop stars.
Oh My Girl's YooA is one of the countless idols who face criticisms on a daily basis. In fact, YooA shared during a recent VLive that she is worried and conscious of her face swelling. The Oh My Girl main dancer explained that she easily gets a puffy face due to swelling.
"If I recall correctly, falling asleep in the car for just about 20 minutes was enough to make my face super puffy. I didn't even eat much," Oh My Girl YooA explained.
Did Oh My Girl YooA undergo plastic surgery?
YooA then shared that because of her prevalent face swelling, she would often receive accusations of going under the knife.
"Every time I get a puffy face due to swelling, people are so quick to jump on accusing me of plastic surgeries such as fillers and eye-lid surgeries," YooA expressed and repeated that she never got plastic surgery despite allegations. The idol further explained that she is doing her best to control her body swelling but it is impossible to avoid due to the nature of her work.
Lastly, YooA promised fans that although difficult, she will work harder to maintain her health.
© 2022 Korea Portal, All rights reserved. Do not reproduce without permission.