IZ*ONE, TWICE, APRIL, KARA, ITZY, Get To Know The Most Popular Female Idols In Japan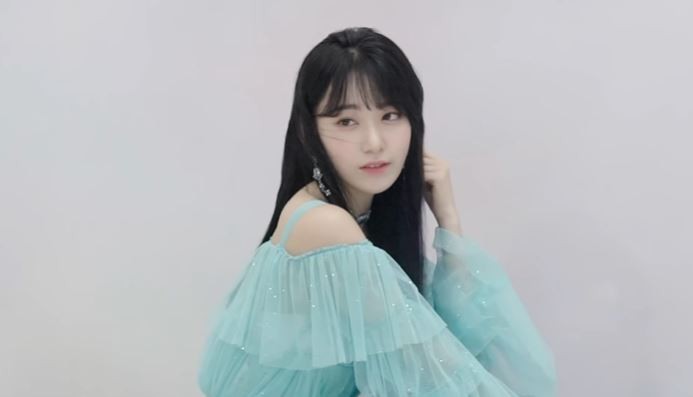 Recently, Japan's most popular K-Pop idol website, Nehan, released a list that reveals the most popular female idols in the country. The list includes popular idols from the biggest Korean acts in Japan such as TWICE, IZ*ONE, APRIL, KARA, Girls' Generation, BLACKPINK, ITZY, and NIZIU. Check out who among the hottest female K-Pop idols topped the list!
#3 Naeun from APRIL
Naeun is the only Korean idol in the top 3.
Naeun debuted with APRIL in 2015. She was a former JYP trainee and has appeared in GOT7's MV for "Stop Stop It." After debuting with APRIL, Naeun ventured into acting. She made her official acting debut in the VR web drama "April Love" in May 2016. Meanwhile, Naeun's breakout role was in a drama called "A-TEEN," where she played the role of Kim Hana for two seasons. Aside from "A-TEEN" she also acted in various web-dramas such as "I have a Secret" and "Twenty Twenty." Naeun is also the MC for Inkigayo, along with NCT Jaehyun and MONSTA X Minhyuk.
#2 Mina from TWICE
There is no denying that TWICE is huge in Japan. Their popularity is sky-high, and therefore, it's no surprise that one of TWICE's Japanese members will rank high in this list. Mina is considered one of the members of TWICE's J-line and is one of the group's main dancer alongside Momo. She was cast by JYP Entertainment while she was shopping with her mom in a mall in Japan. Since her debut with TWICE, Mina gained attention for her fantastic ballet skills and grace.
#1 Sakura from IZ*ONE
Snagging the top spot is IZ*ONE's Miyawaki Sakura.
As a former HKT48 member, Sakura has already a solid fan base before she participated in the "Produce 48" survival show. In the finale of the hit Mnet survival show, Sakura won second place and debuted with IZ*ONE as the Japanese Center. The group has promoted in both Korea and Japan since 2018 and has recorded amazing sales in both countries.
The TOP 30 Most Popular Female Idols in Japan:
#1 IZ*ONE's Sakura
#2 TWICE's Mina
#3 APRIL's Naeun
#4 TWICE's Sana
#5 IU
#6 TWICE's Momo
#7 KARA's Seungyeon
#8 APRIL's Chaekyung
#9 APRIL's Rachel
#10 APRIL's Chaewon
#11 APRIL's Jinsol
#12 APRIL's Yena
#13 KARA's Goo Hara
#14 KARA's Youngji
#15 TWICE's Tzuyu
#16 TWICE's Dahyun
#17 (Former) KARA's Nicole
#18 KARA's Gyuri
#19 TWICE's Jeongyeon
#20 BLACKPINK's Lisa
#21 NiziU's Miihi
#22 (Former) KARA's Jiyoung
#23 IZ*ONE's Nako
#24 TWICE's Jihyo
#25 TWICE's Chaeyoung
#26 IZ*ONE's Hitomi
#27 TWICE's Nayeon
#28 Girls' Generation's Yoona
#29 NiziU's Mayuka
#30 ITZY's Chaeryeong
© 2022 Korea Portal, All rights reserved. Do not reproduce without permission.
Tags:
IZ*ONE
,
TWICE
,
APRIL
,
BLACKPINK
,
Girls' Generation
,
IU
,
ITZY
,
KARA
,
NIZIU
,
TOP JAPANESE IDOLS
,
Kpop
,
Kpop updates
,
kpop news
,
Japan
,
JPOP
,
Mina
,
TWICE Mina
,
IZONE SAKURA