Here's What Girls' Generation's Tiffany Young Really Thinks About The LGBTQ+ Community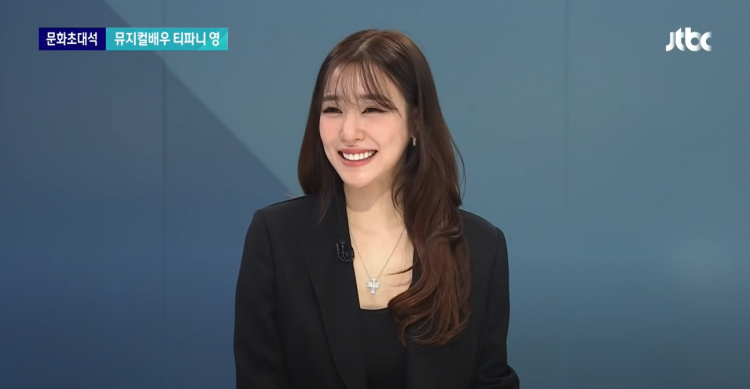 On the 26th of June, Girls' Generation's very own Tiffany Young was featured on JTBC's premiere newscast "JTBC's Newsroom." In the television program, Tiffany talked about her close ties with the LGBTQ+ community, being an avid ally for a long time.
Previously, Tiffany Young was cast as Roxie Hart in the musical "Chicago," which surely has kept her busy. The musical, "Chicago," featured the topic that focuses on the LGBTQ+ community in South Korea.
In "JTBC Newsroom," the host went on to praise Tiffany Young as the K-pop icon who has been thoroughly showing her undying support for the LGBTQ+ community with messages and other forms of love.
With what the host said, Tiffany Young replied, "As someone in their 30's, I realized that I now have to work hard to relay what I want to say and the stories I want to share. I have been focusing on that as I work."
To further expand her message, Tiffany Young is really happy and proud that "Into The New World," Girls' Generation's debut song, is the Korean LGBTQ community's campaign song, which means a lot to the K-pop star.
Tiffany noted that "'Into The New World" is used now for something current and amazing. She really wants to support the community really closely.
But like most beliefs, Tiffany Young admitted that it was initially difficult to support the LGBTQ+ community.
Tiffany exclaimed that she was only able to bravely speak up after seeing how brave her friends were at first. She wants people to be able to see her video message of support and be mentally ingrained in their minds to change their stigmas and negative opinions.
"I think being able to start that kind of conversation is important," the Girls' Generation member shared. Tiffany even expressed that she wants to be a lifelong ally, being able to support the LGBTQ+ community now and forever.
Tiffany Young is truly an icon in her own right.
© 2023 Korea Portal, All rights reserved. Do not reproduce without permission.
Tags:
Paradigm Talent Agency
,
Paradigm Talent Agency artists
,
Paradigm Talent Agency Tiffany
,
Paradigm Talent Agency Tiffany Young
,
kwave
,
kwave news
,
kwave updates
,
Kpop
,
kpop news
,
Kpop updates
,
SM
,
SM Entertainment
,
SM Entertainment Girls Generation
,
Girls' Generation
,
Girl's Generation News
,
Girl's Generation Updates
,
Girls' Generation Tiffany
,
Girls' Generation Tiffany news
,
Girls' Generation Tiffany updates
,
Girls' Generation Tiffany Young
,
Girls' Generation Tiffany Young news
,
Girls' Generation Tiffany Young updates
,
Tiffany
,
Tiffany news
,
Tiffany updates
,
Tiffany Young
,
Tiffany Young news
,
Tiffany Young updates
,
LGBTQ+ Community
,
LGBTQ
,
Korea LGBTQ
,
Korea LGBTQ+ Community
,
JTBC
,
JTBC News
,
JTBC Updates
,
JTBC Newsroom
,
JTBC Newsroom Tiffany
,
Tiffany JTBC Newsroom
,
JTBC Newsroom Tiffany Young
,
Tiffany Young JTBC Newsroom