BTS, EXO, NCT, Stray Kids, & More, The Most Popular Male K-Pop Groups This June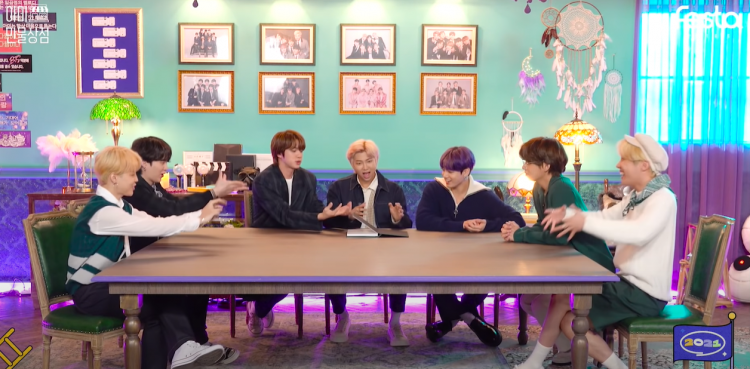 As of writing this article, on the 12th of June, The Korean Business Research Institute has dropped its list for June's brand reputation rankings for K-pop boy groups.
The aforementioned brand reputation rankings were from data gathered such as community indexes of multiple male K-pop groups, participation of consumers, media coverage, and interaction. The data was collated from the 12th of May until the 12th of June.
Here are the 30 most popular K-pop boy groups for June:
#30 BLITZERS
#29 AB6IX
#28 WINNER
#27 BIGBANG
#26 VIXX
#25 ONEUS
#24 PENTAGON
#23 GOT7
#22 INFINITE
#21 TREASURE
#20 Shinhwa
#19 ONF
#18 Super Junior
#17 ENHYPEN
#16 NU'EST
#15 ASTRO
#14 2PM
#13 ATEEZ
#12 SF9
#11 Stray Kids
#10 BTOB
#9 MONSTA X
#8 THE BOYZ
#7 TXT
#6 SHINee
#5 SEVENTEEN
#4 HIGHLIGHT
#3 NCT
#2 EXO
#1 BTS
In third place is SM Entertainment's youngest K-pop boy group, NCT. NCT came in #3 as they have a brand reputation index of 5,106,662. Compared to May, NCT increased in the index by a margin of 46.65%.
Second place belongs to yet another SM Entertainment boy group, EXO. Due to their most recent comeback with their special album, "DON'T FIGHT THE FEELING," EXO was able to reap a 149.64% rise in brand reputation compared to May.
This month, EXO was able to tally a total of 5,264,321 for their brand reputation index this June.
Unsurprisingly, BTS once again gets the #1 spot for the brand reputation rankings for June. BTS has been #1 for 37 straight months now, just a little bit more than 3 years. BTS has a brand reputation index of 15,187,718 which showed that BTS had an 11.43% increase from last month.
June was and still is a busy month for K-pop comebacks and due to this, a plethora of K-pop boy groups was able to rise and fall for this month's brand reputation ranking.
Congratulations to BTS, EXO, NCT, and all the K-pop boy groups who made this month's ranking! ARMYs, EXO-Ls, NCTzens, and all other fandoms are proud!
© 2023 Korea Portal, All rights reserved. Do not reproduce without permission.
Tags:
The Korean Business Research Institute
,
The Korean Business Research Institute news
,
The Korean Business Research Institute updates
,
The Korean Business Research Institute brand reputation rankings
,
brand reputation rankings
,
brand reputation rankings June
,
June brand reputation rankings
,
kpop boy groupbrand reputation rankings
,
brand reputation rankings kpop boy group
,
male kpop group brand reputation rankings
,
brand reputation rankings male kpop group
,
kwave
,
kwave news
,
kwave updates
,
Kpop
,
kpop news
,
Kpop updates
,
BLITZERS
,
AB6IX
,
Winner
,
BIGBANG
,
VIXX
,
ONEUS
,
Pentagon
,
GOT7
,
INFINITE
,
Treasure
,
Shinhwa
,
onf
,
Super Junior
,
Enhypen
,
NU'EST
,
ASTRO
,
2PM
,
ATEEZ
,
SF9
,
stray kids
,
BtoB
,
MONSTA X
,
The Boyz
,
TXT
,
SHINee
,
Seventeen
,
HIGHLIGHT
,
NCT
,
EXO
,
BTS