EXO, IU, NCT DREAM & More, Highest-Selling Digital K-Pop Albums In China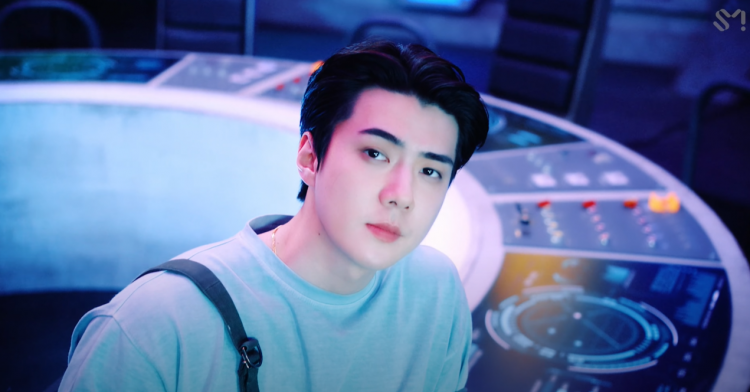 Not long ago, data on digital album sales for South Korean artists were released, and the data showed multiple heavyweight K-pop stars on the list. As of writing this article, 2021's best digital selling South Korean albums in China were noted, and netizens were happy with the results!
On the top spot is none other than EDAM Entertainment's very own IU. The South Korean soloist is #1 with her 5th studio album, "LILAC." IU released the album earlier this year, and it has (and still is) garnering more and more fame.
IU's "LILAC" has gone on to sell 345,078 digital copies in China. Amidst multiple immensely popular K-pop groups, IU leads the pack. IU will keep garnering more sales as the year continues and her fans, Uaenas.
EXO's special album. "DON'T FIGHT THE FEELING" dropped on the 7th of June, and although as of writing this article, only three days have passed, the album has already gone on to sell a total of 331,823 digital copies in China, beyond other milestones that were recently achieved.
EXO's "DON'T FIGHT THE FEELING" has gone beyond 590,000 digital pre-saves on QQ Music. SM Entertainment's EXO's is the first Korean artists to achieve this milestone this year.
Among the two K-pop artists and groups mentioned above, here is the full list of the top 8 best-selling K-Pop Digital Albums in China this year so far:
#8. "PAGE" by Kang Seungyoon with 42,799 digital sales
#7. "Epik High Is Here 上" by Epik High with 44,425 digital sales
#6. "The Renaissance" by Super Junior with 78,993 digital sales
#5. "Hot Sauce" by NCT Dream with 109,953 digital sales
#4. "Bambi" by EXO's Baekhyun with 237,677 digital sales
#3. "I'm Not Cool" by HyunA with 282,649 digital sales
#2. "DON'T FIGHT THE FEELING" by EXO with 331,823 digital sales
#1. "LILAC" by IU with 345,078 digital sales
© 2022 Korea Portal, All rights reserved. Do not reproduce without permission.
Tags:
kwave
,
kwave news
,
kwave updates
,
Kpop
,
kpop news
,
Kpop updates
,
kpop album
,
kpop albums
,
kpop album sales
,
kpop album digital sales
,
China
,
IU
,
IU lilac
,
LILAC
,
EXO
,
EXO DONT FIGHT THE FEELING
,
DONT FIGHT THE FEELING
,
Hyuna
,
HyunA Im Not Cool
,
im not cool
,
EXO Baekhyun
,
EXO Baekhyun Bambi
,
Bambi
,
Baekhyun
,
baekhyun bambi
,
NCT Dream
,
NCT Dream Hot Sauce
,
Hot Sauce
,
Super Junior
,
Super Junior The Renaissance
,
The Renaissance
,
Epik High
,
Epik High Epik High Is Here
,
Epik High Is Here
,
Kang Seung Yoon
,
Kang Seung Yoon PAGE
,
Page
,
Kang Seungyoon
,
Kang Seungyoon PAGE