STAYs Go Wild As Stray Kids Crowned As Kings In Mnet's 'Kingdom' Finale!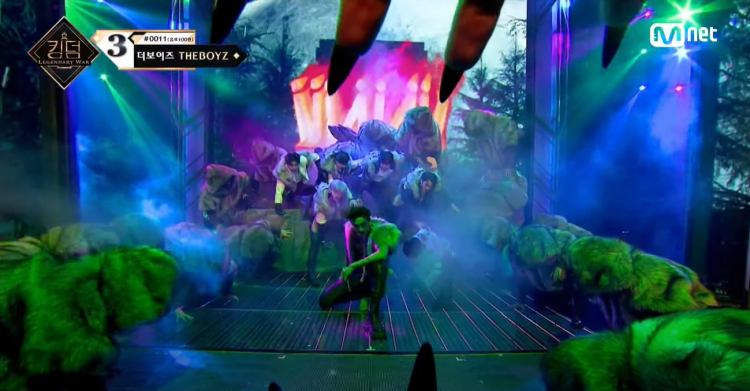 The 3rd of June was a very special day as Mnet's "Kingdom: Legendary War" broadcasted its long-awaited live finale. In the finale, Stray Kids, THE BOYZ, SF9, iKON, BTOB, and ATEEZ went on to flex their new songs and performances and fans went ballistic.
The final winner of Mnet's "Kingdom" was noted using a combination of the following values: the groups' total scores from the three prior rounds of the competition.
The results of the live voting during the Mnet's "Kingdom" finale, and lastly, the virtual performance of the K-pop boy groups' latest songs.
Previously on the 28th of May, the six K-pop group performers dropped their brand-new tracks. The amount of views and downloads received by the new songs for four days straight went on to count towards the K-pop boy group's digital score.
Mnet's "Kingdom" finale of the whole competition was notably amounting to a combined total points of 50,000 points. Moreover, 40% of which was relying on the digital performance of the six new tracks and the other 60% solely relied on the votes that were acquired in the finale.
Additionally, the rankings were based on the K-pop boy groups' digital scores, which is not the total overall rankings. The finale's ranking in order are as follows: THE BOYZ ranking #1, Stray Kids ranking #2, BTOB ranking 3rd, ATEEZ placed in 4th, iKON taking #5, and SF9 going in #6.
Beyond the regular performances, the six K-pop boy groups also performed a special collaboration track.
The participants being Stray Kids' Seungmin, ATEEZ's Jongho, THE BOYZ's Hyunjae, BTOB's Eunkwang, iKON's Donghyuk, and SF9's Inseong. The vocalists of each K-pop boy group sang the new track entitled "A Boy's Diary."
Right after the boombastic performances, the host for Mnet's "Kingdom: Legendary War" finale, TVXQ's Changmin, went on to announce the overall winner of "Kingdom," which is none other than JYP Entertainment's Stray Kids.
The final rankings Mnet's "Kingdom: Legendary War" being:
#6 SF9
#5 IKON
#4 BTOB
#3 ATEEZ
#2 THE BOYZ
#1 Stray Kids
Congratulations to JYP Entertainment's Stray Kids! STAYs are proud of you!
© 2022 Korea Portal, All rights reserved. Do not reproduce without permission.
Tags:
kwave
,
kwave news
,
kwave updates
,
Kpop
,
kpop news
,
Kpop updates
,
Mnet
,
mnet news
,
mnet updates
,
Mnet Kingdom
,
Mnet Kingdom Legendary War
,
Mnet Kingdom results
,
Mnet Kingdom Legendary War results
,
Mnet Kingdom finale
,
Mnet Kingdom Legendary War finale
,
Mnet Kingdom rankings
,
Mnet Kingdom Legendary War rankings
,
The Boyz
,
SF9
,
iKon
,
BtoB
,
ATEEZ
,
JYP
,
JYP artists
,
JYP Entertainment
,
JYP Entertainment artists
,
JYP Entertainment news
,
JYP Entertainment updates
,
JYP Entertainment stray kids
,
stray kids
,
Stray Kids News
,
Stray Kids Updates
,
stray kids winners
,
stray kids champions
,
Mnet Kingdom winners
,
Mnet Kingdom Legendary War winners
,
Mnet Kingdom champions
,
Mnet Kingdom Legendary War champions