INFINITE's Sungjong Stays In Woollim, Sungyeol Joins Kim Myung Soo's Agency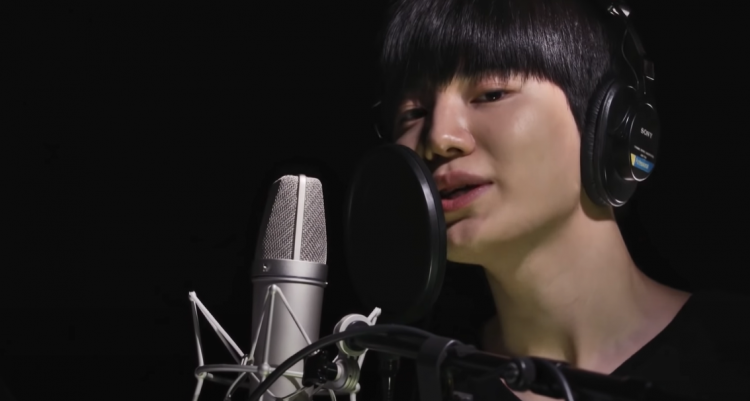 K-Pop boy group INFINITE is celebrating its 11th year since its debut. However, anniversaries of K-Pop groups are also associated with contract expirations and renewals. INFINITE is no exception to this rule.
Previously, INFINITE's main dancer, Hoya, decided to leave Woollim Entertainment after seven years of being an active member of the boy group. Today, Inspirits received news about INFINITE member's new plans.
First, Woollim Entertainment announced that INFINITE's youngest member, Sungjong, decided to stay with the agency. In an official statement, Woollim Entertainment shared that Sungjong recently renewed his contract. The agency also expressed their gratitude towards Lee Sungjong who continued to trust Woollim Entertainment with his career.
"... we will continue to be a reliable source of support for Lee Sungjong and provide our full support so he can promote as a multi-entertainer." Woollim Entertainment announced on Monday, June 6. Additionally, Woollim Entertainment asked fans to continue supporting Lee Sungjong's future activities.
On the same day, it was also announced that INFINITE member Sungyeol has decided to leave Woollim Entertainment and join Management 2sang. Sungyeol left Woollim in March along with two other INFINITE members, Sunggyu and Dongwoo. Management 2sang is also home to fellow INFINITE member, Kim Myung Soo.
In a statement, the Management 2sang CEO Kim Moon Sam describes Sungyeol as an artist with infinite potential. Because of this, the Management 2sang CEO is promising fans that the agency will be providing unsparing support towards Sungyeol's future activities.
"Please show lots of attention and support for Lee Sungyeol, who is embarking on a new start with Management 2sang," CEO Kim Moon Sam commented.
On the other hand, INFINITE members Sunggyu, Sungyeol, Dongwoo, and Sungjong are scheduled to hold a special live broadcast this June 9 at 6:00 PM KST. INFINITE's upcoming VLIVE is in commemoration of the group's 11th anniversary. Sadly, Woohyun and L (Kim Myung Soo) will not be able to join their members as they are currently doing their mandatory military service. Stay tuned for more updates!
© 2023 Korea Portal, All rights reserved. Do not reproduce without permission.