NCT, BLACKPINK, MAMAMOO, & More, May's K-Pop Group Brand Reputation Rankings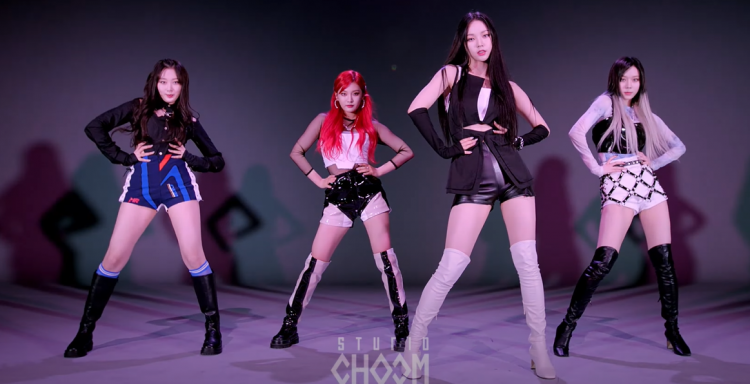 Recently, the Korean Business Research Institute has dropped the list for this month's brand reputation rankings for K-pop groups which include both male and female K-pop groups in the ranking.
The brand reputation rankings were computed using multiple sides of research such as the participation of consumers, coverage of media, interaction of the K-pop groups, and awareness index in terms of community of multiple K-pop groups.
The brand reputation ranking data was collated from the 23rd of April up until the 23rd of May.
Here is the full list, in ascending order, of K-pop group brand reputation rankings for the month of May:
#30 TXT
#29 2PM
#28 HOT ISSUE
#27 WJSN
#26 Red Velvet
#25 ATEEZ
#24 ENHYPEN
#23 SHINee
#22 NU'EST
#21 Stray Kids
#20 MAMAMOO
#19 ASTRO
#18 Girls' Generation (also known as SNSD)
#17 THE BOYZ
#16 APRIL
#15 LABOUM
#14 BTOB
#13 Apink
#12 EXO
#11 TWICE
#10 aespa
#9 SEVENTEEN
#8 ITZY
#7 NCT
#6 Highlight
#5 STAYC
#4 Oh My Girl
#3 BLACKPINK
#2 Brave Girls
#1 BTS
Once again, HYBE's (formerly Big Hit Entertainment) BTS is #1 on the brand reputation ranking list for the month of May. BTS has a total brand reputation index of 12,309,891.
Among BTS, the top phrases in the BTS' keyword data were "Butter," "Billboard," and "ARMY." Moreover, the top ranked related terms included "surpass," "release," and "release." Thus concluding that ARMYs, the fanbase of BTS, correlate these words wit BTS.
In addition, HYBE's BTS has a positivity-negativity analysis score of 70.36% positive reactions and a 29.64% negative reactions.
Following BTS is Brave Entertainment's Brave Girls ranking #2 with a total brand reputation index of 4,894,908. In third is YG Entertainment's BLACKPINK with a brand reputation index of 3,447,439 for this month.
The top 30 K-pop groups who made it in this list can be considered as the most popular K-pop groups today.
Congratulations to all K-pop groups who made it in the top 30 list! Did your favorite K-pop group make it in the list?
© 2023 Korea Portal, All rights reserved. Do not reproduce without permission.
Tags:
The Korean Business Research Institute
,
Korean Business Research Institute
,
brand reputation rankings
,
May Brand Reputation rankings
,
kwave
,
kwave news
,
kwave updates
,
brand reputation rankings list
,
May brand reputation rankings list
,
The Korean Business Research Institute brand reputation rankings
,
kwave update
,
Kpop
,
kpop news
,
Kpop updates
,
TXT
,
2PM
,
HOT ISSUE
,
WJSN
,
Red Velvet
,
STEEZ
,
Enhypen
,
SHINee
,
NU'EST
,
stray kids
,
Mamamoo
,
ASTRO
,
Girls' Generation
,
SNSD
,
The Boyz
,
APRIL
,
Laboum
,
BtoB
,
Apink
,
EXO
,
TWICE
,
aespa
,
Seventeen
,
ITZY
,
NCT
,
HIGHLIGHT
,
STAYC
,
Oh My Girl
,
BLACKPINK
,
Brave Girls
,
BTS