MAMAMOO's Hwasa, Stray Kids' Felix, & More, Netizens Choose Voices That Represent Each K-Pop Group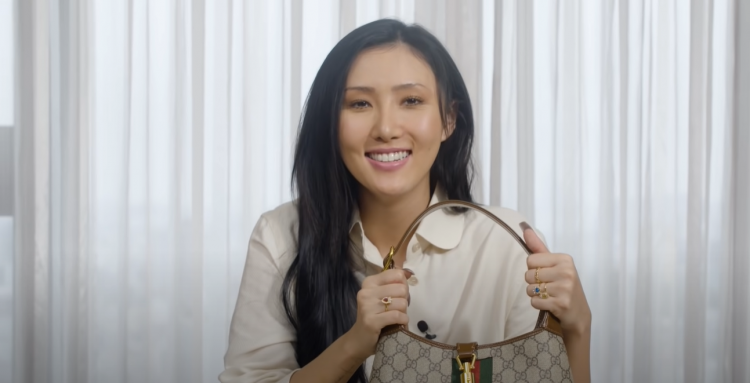 As of writing this article, 12 days ago netizens and K-pop fans gathered on Reddit and decided on the 'defining voices' of multiple K-pop groups. The K-pop idols chosen by netizens are not necessarily the main vocalists or the vocalists in general.
The netizens noted that 'defining voices' are the voice of specific members that once heard, would make listeners instantly be familiar with the K-pop group.
As chosen by netizens from Reddit, here are 10 K-pop groups that have members that almost represent their respective groups:
#10 G-Dragon - BIGBANG
Also, the leader of BIGBANG, G-Dragon's voice is simply iconic and legendary due to its unique tone. T.O.P can also be a good candidate for this list but fans ultimately went with G-Dragon.
#9 Jonghyun - SHINee
Netizens decided on Jonghyun as the iconic voice of SHINee as it is very distinct due to its heavy nature in terms of breaths.
#8 Baekhyun - EXO
EXO's Baekhyun's voice is simply one of the K-pop voices that almost all general fans of K-pop would easily differentiate. Due to this, fans chose him as EXO's representative.
#7 Hwasa - MAMAMOO
All the members of MAMAMOO have very distinct voices but their maknae, Hwasa, went on to eventually be chosen as the defining voice of MAMAMOO.
#6 Seulgi - Red Velvet
Seulgi's ability to whistle, as per her lines from "PSYCHO," won netizens over and noted her as Red Velvet's voice. Joy and Wendy were also likely candidates.
#5 Mark and Taeyong - NCT
With Mark's amazing English pronunciations and Taeyong's deep voice, netizens were tied between choosing the two for NCT's defining voice.
#4 Sana -TWICE
Since her iconic "Shy Shy Shy" line, TWICE's Sana's voice was selected by fans due to it being cute and high pitched. Nayeon could also be on the list due to her mostly starting TWICE songs.
#3 Rosé - BLACKPINK
With her amazing and addicting accent, Rosé was chosen by netizens as BLACKPINK's defining voice.
#2 Felix - Stray Kids
Almost a no-brainer, Felix's deep voice mixed with his accent is simply an easy choice for netizens to be dubbed as Stray Kids' defining voice.
#1 Jungwon - ENHYPEN
Among all the members of ENHYPEN, fans decidedly chose Jungwon as his light yet specific voice can easily be distinguished among his fellow ENHYPEN members.
© 2022 Korea Portal, All rights reserved. Do not reproduce without permission.
Tags:
kwave
,
kwave news
,
kwave updates
,
Kpop
,
kpop news
,
Kpop updates
,
kpop Reddit
,
Reddit
,
kpop idols voices
,
BIGBANG
,
Bigbang G-Dragon
,
G-Dragon
,
SHINee
,
SHINee Jonghyun
,
Jonghyun
,
EXO
,
EXO Baekhyun
,
Baekhyun
,
Mamamoo
,
MAMAMOO Hwasa
,
Hwasa
,
Red Velvet
,
red velvet seulgi
,
Seulgi
,
NCT
,
NCT Mark
,
NCT Taeyong
,
mark
,
Taeyong
,
TWICE
,
TWICE Sana
,
Sana
,
BLACKPINK
,
blackpink rose
,
blackpink rose
,
Rose
,
Rose
,
stray kids
,
stray kids felix
,
Felix
,
Enhypen
,
ENHYPEN Jungwon
,
Jungwon