One Sly Unnie: Nayeon Once Tricked The Other Members Of TWICE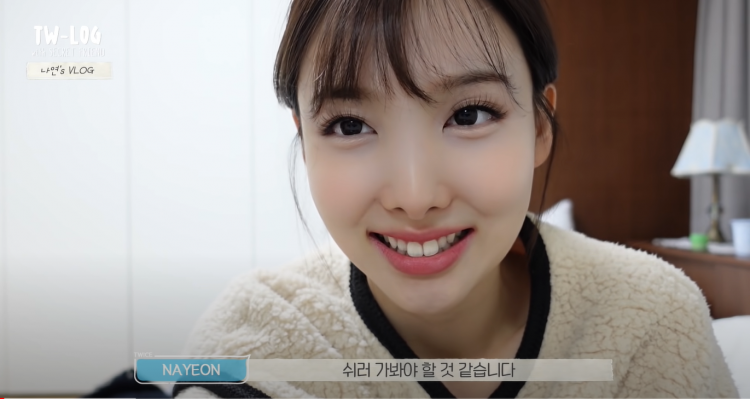 JYP Entertainment's TWICE will mark their 6th year anniversary this coming October. Being together for that long, ONCEs could assume that the members of TWICE are incredibly in sync, but during a previous TWICE LIVE CAM, it seems that that is not the case.
The members of TWICE once went berserk as they believed that their unnie, Nayeon had vanished from their dorm.
As mentioned above, during a live broadcast in the past, the members of TWICE were looking back on memories in their first dorm. Hilariously, TWICE's Nayeon recalled an incident that once happened.
Previously, Nayeon fell asleep in the TWICE dorm's basement, and the other members of TWICE were not aware. When the rest of the members of TWICE were unable to locate her, they started to panic.
TWICE's Nayeon stated, "I fell asleep in a room in the basement, and you girls believed I disappeared."
The hilarious event happened in the early morning, and TWICE members became really worried, even calling Nayeon's mother.
"During 4 AM, we believed Nayeon unnie disappeared. We even called Nayeon unnie's mother. Turns out she was just sleeping in the next room," TWICE's Jihyo went on to share.
TWICE's Nayeon then went on to admit that she was just simply sleeping.
TWICE's Sana went on to explain that it was really plausible to sleep in the dorm's basement as they kept a blanket and a lamp there.
Sana's response caused TWICE's Nayeon to remember that at the moment, she asked Sana to wake her up, and Sana even went on to tell her not to leave the basement.
Adorably, Sana must have forgotten that Nayeon fell asleep in the basement, thus prompting the members of TWICE to worry.
"Right. You promised to wake me up later and you even told me not to come up," TWICE's Nayeon added.
At the end of the 'ordeal,' Nayeon was simply just doing Nayeon things. At the end of the recollection, the members of TWICE just went on to laugh.
© 2023 Korea Portal, All rights reserved. Do not reproduce without permission.
Tags:
kwave
,
kwave news
,
kwave updates
,
Kpop
,
kpop news
,
Kpop updates
,
JYP
,
JYP artists
,
JYP Entertainment
,
JYP Entertainment news
,
JYP Entertainment updates
,
JYP Entertainment TWICE
,
TWICE
,
TWICE news
,
TWICE Updates
,
TWICE live
,
TWICE live broadcast
,
TWICE Nayeon
,
TWICE Sana
,
twice jihyo
,
TWICE Nayeon news
,
TWICE Nayeon updates
,
TWICE Jihyo news
,
twice jihyo updates
,
TWICE Sana news
,
TWICE Sana updates
,
Nayeon
,
Jihyo
,
Sana
,
Nayeon news
,
Nayeon updates
,
Jihyo news
,
Jihyo updates
,
Sana news
,
Sana updates
,
TWICE funny moments
,
TWICE hilarious moments
,
TWICE dorm