TWICE, IU, BTS, BLACKPINK, And More, Gaon Releases Latest Batch For Platinum Certifications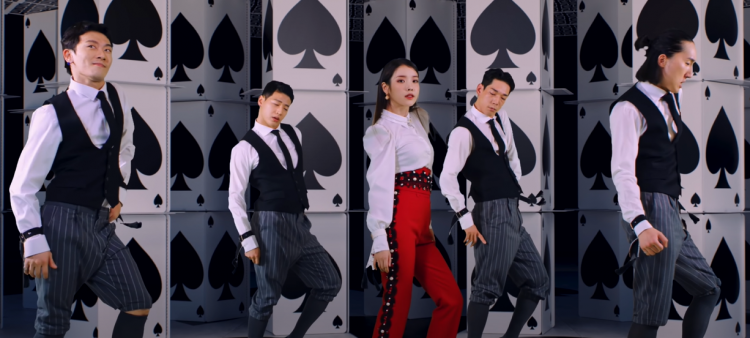 Come one, come all K-pop fans! Finally, Gaon Chart has released a list of the latest artists and their releases to receive official certifications. Find out if your favorite K-pop idols and groups made the list!
Two years ago, back in 2018, the Korea Music Content Industry Association agreed on a new certification mode for sales of albums, download of tracks, and online streaming.
They decided that starting on the 1st of January, 2018, the music that was released onwards is now eligible for Gaon Chart's then-new certification system.
In the system, albums get a certification in platinum once it garners 250,000 sales. Moreover, albums that will be able to sell one million copies or beyond will get a "million" certification.
Recently, as of writing this article, on the 8th of April, it was released that TWICE's album entitled "Eyes Wide Open" and TXT's album entitled "Minisode1 : Blue Hour" was deemed worthy of being certified double platinum for going beyond 500,000 sales.
On the other end of the spectrum, SHINee's studio album, "Don't Call Me," has now been dubbed certified platinum for reaching more than 250,000 sales.
Additionally, tracks that have garnered 2.5 million downloads will receive a platinum certification for downloads. Chungha's track "Gotta Go," Taeyeon's song "Four Seasons," and BTS's track "Boy With Luv" currently have been certified platinum.
Moreover, when a song goes beyond 100 million streams, it gets the Platinum certification for streaming.
To add to that, Maktub's song "To You My Light" and AKMU's track "How can I love the heartbreak, you're the one I love" have now gone beyond 200 million streams each, making them new members of the double-platinum certification club.
Finally, "How You Like That" by BLACKPINK and "Slightly Tipsy" by Sandeul, "Dolphin" by Oh My Girl, "Give You My Heart" by IU are now finally under platinum certification.
Congratulations to all K-pop artists and groups who have recently gotten platinum certifications!
© 2023 Korea Portal, All rights reserved. Do not reproduce without permission.
Tags:
kwave
,
kwave news
,
kwave updates
,
Kpop
,
kpop news
,
Kpop updates
,
Gaon Chart
,
Gaon Music Chart
,
Gaon
,
JYP Entertainment
,
JYP Entertainment TWICE
,
TWICE news
,
TWICE Updates
,
TWICE
,
TXT
,
Tomorrow x Together
,
TXT news
,
TXT updates
,
HYBE TXT
,
Big Hit Entertainment TXT
,
SM Entertainment SHINee
,
SHINee
,
SHINEe News
,
SHINEe Updates
,
Chungha
,
Chungha news
,
Chungha updates
,
Taeyeon
,
Taeyeon news
,
Taeyeon updates
,
BTS
,
bts news
,
BTS Updates
,
AKMU
,
AKMU News
,
AKMU updates
,
YG Entertainment BLACKPINK
,
BLACKPINK
,
Blackpink news
,
Blackpink updates
,
Oh My Girl
,
Oh My Girl news
,
Oh My Girl updates
,
IU
,
IU news
,
IU Updates
,
Kpop Platinum Certification
,
Kpop certified Platinum