IU's 'LILAC' Nabs 4th Win On 'Inkigayo' Against EXO's Baekhyun and Brave Girls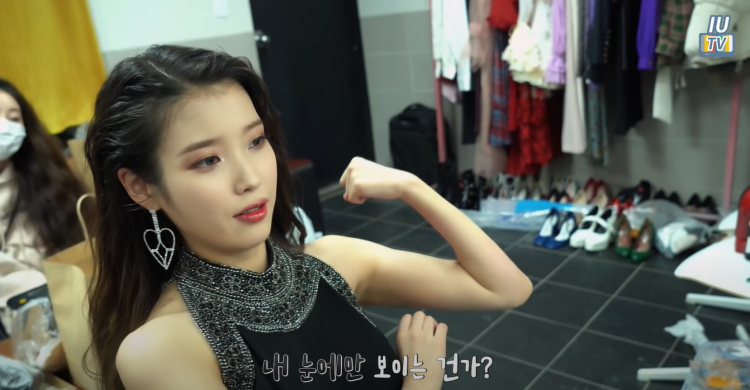 One of the most honoring awards a K-pop idol and K-pop group can receive is from Inkigayo.
The immensely popular South Korean music program broadcast under SBS is called Inkigayo. The music program broadcasts live every Sunday of the week. The music show always features the most popular, famous, and latest South Korean entertainers and artists performing on stage.
Aside from performing, the show also reveals their pick for the winners of that week. With that being said, IU, the soloist who dropped her fifth studio album "LILAC" in the latter part of March but it has already garnered a lot of laurels, especially on Inkigayo.
A huge congratulations to the K-pop soloist and queen, IU, for nabbing her first-place win with "LILAC" on SBS's music show, "Inkigayo." This is the soloist's fourth win on the music program.
Props to EXO's Baekhyun with "Bambi" and Brave Girls' "Rollin'" for placing second and third place, respectively. Congratulations to all winners!
As mentioned above, aside from awards, this show also features premiere K-pop idols and groups to perform on stage, and the performers this week were as follows: WINNER's very own Kang Seung Yoon, Kim Sejeong, Kim Jae Hwan, DKB, LUNARSOLAR, Baek Ji Woong, BAE173, STAYC, ASTRO, OnlyOneOf, WJSN, WOODZ aka Cho Seung Youn), Red Velvet's very own Wendy, Weeekly, UP10TION's very own Lee Jin Hyuk, T1419, and PENTAGON.
The songs that were performed amazingly were as follows:
"When This Rain Stops" by Wendy
"Like Water" by Wendy
"ONE" by ASTRO
"IYAH" by Kang Seung Yoon
"Unnatural" by WJSN aka Cosmic Girls
"Warning" by Kim Sejeong
"5K" by Lee Jin Hyuk
"After School" by Weeekly
"DO or NOT" by PENTAGON
"FEEL LIKE" by WOODZ aka Cho Seung Youn
"I Wouldn't Look For You" by Kim Jae Hwan
"Loved You" by BAE173
"libidO" by OnlyOneOf
"ALL IN" by DKB
"ASAP" by STAYC
"DADADA" by LUNARSOLAR
"EXIT" by T1419
"Just for Today, Only You" by Baek Ji Woong
© 2023 Korea Portal, All rights reserved. Do not reproduce without permission.
Tags:
Inkigayo
,
SBS
,
sbs inkigayo
,
kwave
,
kwave news
,
kwave updates
,
Kpop
,
kpop news
,
Kpop updates
,
IU
,
IU news
,
IU Updates
,
IU lilac
,
IU Lilac news
,
IU lilac updates
,
LILAC news
,
LILAC updates
,
IU comeback album
,
IU win
,
IU Inkigayo
,
EXO
,
EXO Baekhyun
,
Baekhyun
,
baekhyun bambi
,
Bambi
,
Brave Girls
,
brave girls rollin
,
Rollin
,
Red Velvet
,
Red Velvet Wendy
,
wendy news
,
Wendy updates
,
Wendy Solo
,
ASTRO
,
Kang Seung Yoon
,
WJSN
,
Cosmic Girls
,
Kim Sejeong
,
lee jin hyuk
,
Weeekly
,
Pentagon
,
WOODZ
,
Kim Jae-Hwan
,
BAE173
,
OnlyOneOf
,
dkb
,
STAYC
,
LUNARSOLAR
,
T1419
,
baek ji woong