Wendy Of Red Velvet Shares A Secret With 'SPUR Magazine'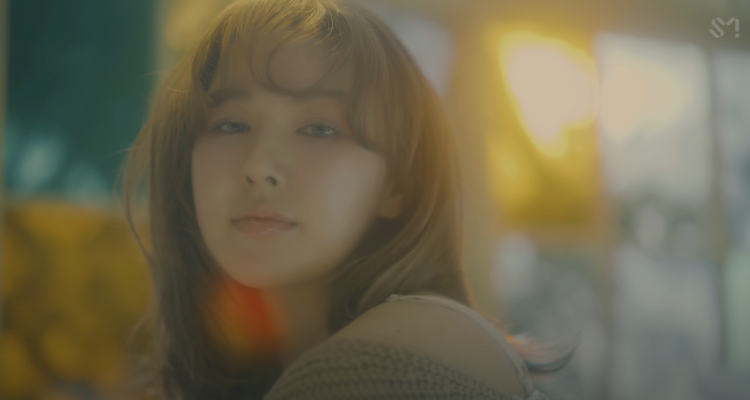 Reveluvs and personal fans of Wendy were extremely hyped on the release of the Red Velvet member's solo debut, "Like Water."
Consequently, the Japanese magazine "SPUR Magazine" dropped an interview with the South Korean K-pop idol. In the interview, SPUR Magazine asked Wendy if she ever felt pressured due to the fact that there are outstanding similarities of Wendy's life with her solo album.
SPUR Magazine noted that Wendy was able to convey her emotions in the title songs, and fellow Red Velvet member Seulgi, was even part of Wendy's song "Best Friend."
They continued by saying that with each of the songs recorded, it seems as if it is a compilation of short stories where she (Wendy) was the main character. They believe that there should be pressure just because the album is linked to her own personal life.
To answer this, Red Velvet's Wendy talked about her prior hiatus. She announced that her break really impacted her perspective.
Wendy says that it has been around one and a half years since she last sang on stage. She has always received a lot of love and support from fans through SNS, but it was still tough to wait, especially when the deadline was not fixed. Regardless, she was able to make it.
Wendy went on to say that she gained strength from that ordeal and from the image of meeting her fans once again. She was able to prepare enjoyably because she knew how difficult it was, and she thought about how she and her fans, alongside Red Velvet, will meet again soon.
This means that, as she went through all the difficulties, Wendy just grabbed on to the idea of performing for her fans once she is at one hundred percent healthy.
Red Velvet's Wendy continued that if she were to say what was in her heart without any reservations, she would say that Wendy right now does not want to think about anything else except for wanting to perform on stage.
That dream made her overcome all the roadblocks she had to experience. Thus, being able to perform once again is why Wendy has been so happy with her comeback.
© 2023 Korea Portal, All rights reserved. Do not reproduce without permission.
Tags:
kwave
,
kwave news
,
kwave updates
,
Kpop
,
kpop news
,
Kpop updates
,
SM artists
,
SM
,
SM Entertainment
,
SM Entertainment news
,
SM Entertainment update
,
SM Entertainment Red Velvet
,
Red Velvet
,
Red Velvet News
,
Red Velvet Updates
,
Red Velvet Wendy
,
Wendy
,
wendy news
,
Wendy updates
,
Wendy Solo
,
Wendy Solo Debut
,
SPUR Magazine
,
The Star
,
red velvet seulgi
,
Seulgi