Brave Girls Breaks Record As Girl Group With Most 'Perfect All-Kills' Beating TWICE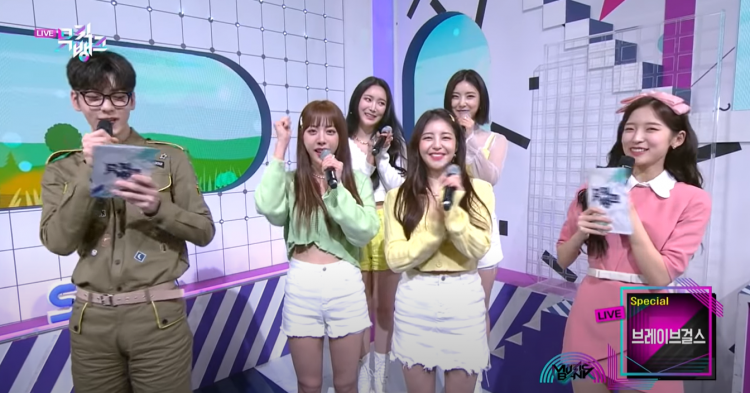 Brave Entertainment's Brave Girls debuted back on the 7th of April, 2011, with their single "Do You Know?". Currently, there are four members and making up this quartet are Minyoung (main vocalist and dancer), Yujeong (vocalist and visual), Eunji (main rapper and vocalist), and Yuna (vocalist, rapper, dancer, and maknae).
The surge of popularity Brave Girls garnered is from their song entitled "Rollin'," which was released back in 2017. After a YouTube video of Brave Girls doing a live performance of "Rollin'" went viral, the sudden resurgence of their hit song was non-top.
The rest is now history as Brave Girls have now had a packed schedule as they keep winning music show awards and are invited into multiple tv shows.
But, just earlier this March, almost ten years after they first made their debut, Brave Girls won their first-ever win on the award show SBS' Inkigayo. The emotional win rocked the K-pop industry as almost everyone believed the female girl group deserved their win.
Due to this, Brave Girls broke a record and are currently the current K-pop girl group with the most number of Perfect All-Kills in history. A Perfect All-Kill is achieved when a song or album simultaneously reaches #1 on all eight K-Pop charts, and Brave Girls did this on the 22nd of March.
Brave Girls even surpassed TWICE in terms of Perfect All-Kill hour. Previously, TWICE was the holder of the record with 197 Perfect All-Kill hours. Brave Girls, however, broke their record by reaching 198 Perfect All-Kill Hours, just an hour more than TWICE.
Moreover, Brave Girls was able to attain this feat with only one song. TWICE on the other had four different songs combined to reach the number of hours they had.
For some, they garner monumental success early on in their careers. For Brave Girls, everything is just beginning, and hopefully, there is more to come.
© 2023 Korea Portal, All rights reserved. Do not reproduce without permission.