Baekhyun Of EXO Receives First Win In Most Recent 'Music Bank' with 'Bambi'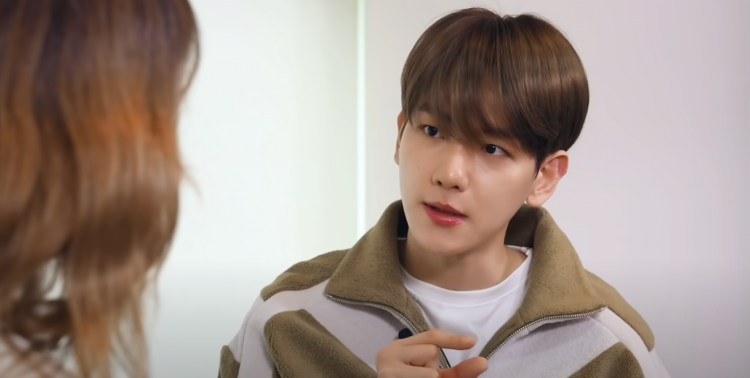 EXO's agency, SM Entertainment, announced on April 2 that EXO member and soloist Baekhyun would be enlisting for his mandatory military service on May 6. "Baekhyun will enlist in the military on May 6. There will be no separate event and his enlistment will be held privately," SM Entertainment revealed.
EXO's Baekhyun will be the sixth member of EXO to enlist in the military for mandatory military service. Prior to his enlistment on May 6, EXO's Baekhyun will undergo basic military training for around three weeks and then proceed to be assigned to his unit.
But before his debut, Baekhyun is leaving with a huge bang as his song "Bambi" becomes globally acclaimed.
EXO Baekhyun's album has been extremely hot across both global and domestic charts. Moreover, "Bambi" was able to reach the top spot on iTune's "Top Albums" charts which was recorded across 60 regions.
In addition, Baekhyun was able to nab a first win in "Music Bank."
It was previously announced that "Music Bank" will air via a live broadcast through KBS World TV's official YouTube channel. Similar to before, "Music Bank" will feature the most recent songs, and K-pop idols will once again take the stage with their powerful performances.
With that, the performers in the recent episode of "Music Bank," which aired on April 9, were BAE173, NTX, OnlyOneOf, STAYC, T1419, Weeekly, WOODZ, Kim Sejeong, Kim Jaehwan, DRIPPIN, LUNARSOLAR, MIRAE, Ciipher, ASTRO, WJSN, Red Velvet's Wendy, UP10TION's Lee Jinhyuk, PURPLE KISS, and PENTAGON.
Moreover, the latest episode of "Music Bank" was pitting EXO Baekhyun's song entitled "Bambi" and IU's song entitled "LILAC" as the two tracks competing for first place. After the usual tension, it was revealed that Baekhyun became the victor.
This meant that he took his first-ever win for his song "Bambi," garnering 8,009 points over IU's "LILAC," which was held at 6,853 points.
Congratulations to EXO's Baekhyun!
© 2023 Korea Portal, All rights reserved. Do not reproduce without permission.
Tags:
Kpop
,
kpop news
,
Kpop updates
,
kwave
,
kwave news
,
kwave updates
,
SM artists
,
SM
,
SM Entertainment
,
SM Entertainment news
,
SM Entertainment update
,
SM Entertainment EXO
,
EXO
,
exo news
,
EXO updates
,
EXO Baekhyun
,
Baekhyun
,
Baekhyun updates
,
Baekhyun news
,
baekhyun bambi
,
Bambi
,
Baekhyun solo
,
Bambi Baekhyun
,
IU
,
IU lilac
,
LILAC
,
Music Bank
,
Music Bank Results
,
BAE173
,
NTX
,
OnlyOneOf
,
STAYC
,
T1419
,
Weeekly
,
WOODZ
,
Kim Sejeong
,
Kim Jaehwan
,
DRIPPIN
,
LUNARSOLAR
,
MIRAE
,
CIIPHER
,
ASTRO
,
WJSN
,
Red Velvet Wendy
,
Wendy
,
UP10TION
,
UP10TION Jinhyuk
,
Jinhyuk
,
purple kiss
,
Pentagon