K-Pop Songs From Female Girl Groups With The Highest Likes In MelOn Ever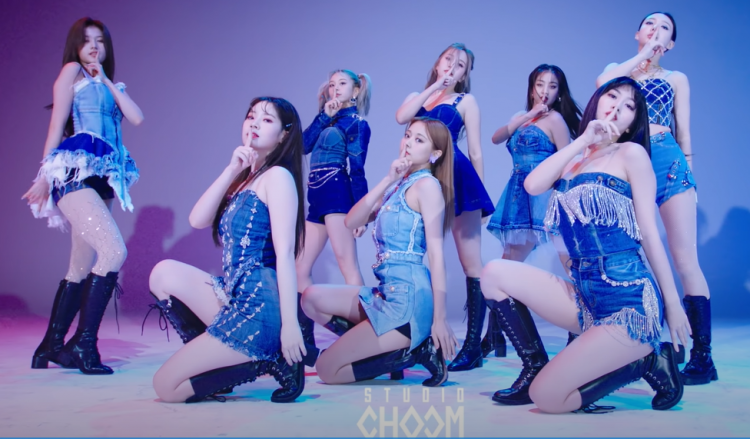 Having approximately 5 million users in the country, MelOn is South Korea's most popular music store and streaming service. Moreover, internationally, the service has 28 million customers.
Beyond streaming and purchasing, MelOn also produces a popular music chart in South Korea. This means that when a song receives a certain amount of likes since its release on MelOn, it can be regarded as popular or a bust.
With that being said, here are the top 5 songs with the most likes on MelOn as of writing this article:
#5 "Psycho" by SM Entertainment's Red Velvet - (212,292 likes)
Released in 2019, "Psycho" is currently one of the staple Red Velvet tracks all Reveluvs should and have to listen to. Although placed on the 5th spot, this will not be the only time Red Velvet makes this list.
#4 "Rollin'" by Brave Entertainment's Brave Girls - (212,394 likes)
"Rollin'" is the song that further propelled Brave Girls into major league popularity. The K-pop group got their first major win on "Inkigayo" with the song, and their popularity does not seem to be slowing down.
#3 "Cheer Up" by JYP Entertainment's TWICE - (222,608 likes)
TWICE's cheer up is the oldest song on this list, being released in 2016. Five years after it dropped, it still garners a lot of attention. TWICE is already known as one of the most popular hitmakers and K-pop groups in the industry today.
#2 "Red Flavor" by SM Entertainment's Red Velvet - (232,051 likes)
Arguably known as Red Velvet's anthem song, "Red Flavor" comes in second place in this list. The song was such an immediate hit on MelOn. Previously in 2019, "Red Flavor" was able to make MelOn's local "Top 100 Songs of the Past Decade (2010-2019)," being ranked 9th among K-pop groups and 29th overall.
#1 "DDU-DU DDU-DU" by YG Entertainment's BLACKPINK - (233,052 likes)
BLACKPINK, the most popular girl group in the world today, makes the first spot with their song, "DDU-DU DDU-DU." Released in 2018, the song was able to garner three Melon Weekly Popularity Awards. Moreover, "DDU-DU DDU-DU" was able to win during the 2018 MelOn Music Awards (MMAs) with the category "Best Dance - Female."
© 2023 Korea Portal, All rights reserved. Do not reproduce without permission.
Tags:
MelOn Chart
,
MelOn
,
kwave
,
kwave news
,
kwave updates
,
Kpop
,
kpop news
,
Kpop updates
,
SM Entertainment
,
SM artists
,
Brave Entertainment
,
Brave artists
,
JYP Entertainment
,
JYP artists
,
YG Entertainment
,
YG artists
,
SM
,
Brave
,
YG
,
JYP
,
SM Entertainment news
,
YG Entertainment news
,
Brave Entertainment news
,
JYP Entertainment news
,
SM Entertainment update
,
Brave Entertainment updates
,
YG Entertainment update
,
JYP Entertainment updates
,
SM Entertainment Red Velvet
,
Brave Entertainment Brave Girls
,
JYP Entertainment TWICE
,
YG Entertainment BLACKPINK
,
Red Velvet
,
Brave Girls
,
TWICE
,
BLACKPINK
,
Red Velvet Psycho
,
Psycho
,
Red Velvet Red Flavor
,
Red Flavor
,
brave girls rollin
,
Rollin
,
twice cheer up
,
Cheer Up
,
BLACKPINK DDU-DU DDU-DU
,
DDU-DU DDU-DU