Is Jinyoung Leaving GOT7, Changing Companies? JYP Gives Statement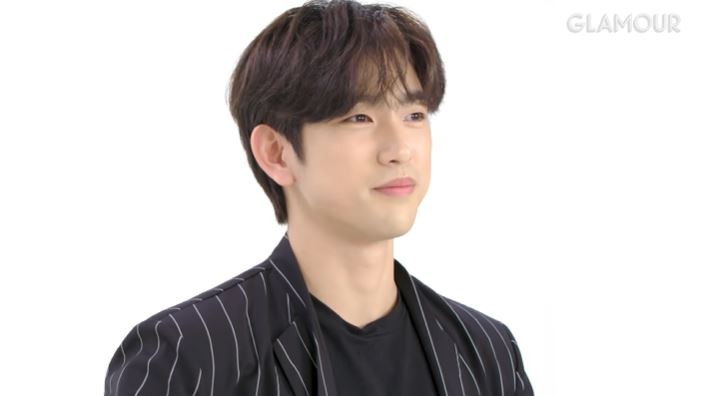 Rumors about GOT7 member Jinyoung leaving his group and switching companies are circulating in the K-Pop community recently.
The 26-year old idol is also active as an actor and even had a lead role in a Korean drama "He Is Psychometric" in 2019. In 2016, Jinyoung starred in his first film titled "A Stray Goat." He has also starred in various dramas, including "My Love Eundong," "Legend of the Blue Sea," "When a Man Falls in Love," and "When My Love Blooms." In addition, Jinyoung is set to star as the main lead in the upcoming TvN drama, "The Devil Judge."
Moreover, Jinyoung has been an active member of the JYP Entertainment boy group, GOT7, for seven years now. It is known for most fans that the K-Pop group's contract is nearing is expiring on January 2021.
Because of this, many GOT7 fans are worried that the members, especially Jinyoung, would disband and proceed with each of their won individual careers.
On December 23rd, it was reported that Jinyoung recently had a meeting with BH Entertainment, a well-known acting company, regarding an exclusive contract. Moreover, the report also revealed that the GOT7 member had various meetings with other companies but was leaning more towards BH Entertainment.
Amid the rumors, JYP expressed its position regarding the reports surfacing about Jinyoung's future plans. The entertainment company released a short statement, "It is true that GOT7's contract will be expiring around next month, January. We are currently discussing various possible outcomes with the members concerning the direction they wish to take in the future."
Meanwhile, BH Entertainment has also released a vague statement regarding the matter at hand, saying, "We have not heard anything about an exclusive contract."
Recently, Jinyoung bagged two awards from the Asian Artist Awards (AAA) 2020 for his acting, namely, "Popularity Actor Award" and "Potential Actor Award."
Jinyoung's group, GOT7, has also made their highly-anticipated comeback with a self-made full album "Breath of Love: Last Piece." Leading the album are two title tracks" "Breath" and "Last Piece," composed by members Youngjae and JB themselves, respectively.
© 2023 Korea Portal, All rights reserved. Do not reproduce without permission.