TWICE Members Showed Savage Side When Jihyo Shared That Listeners Misinterpret Her Lines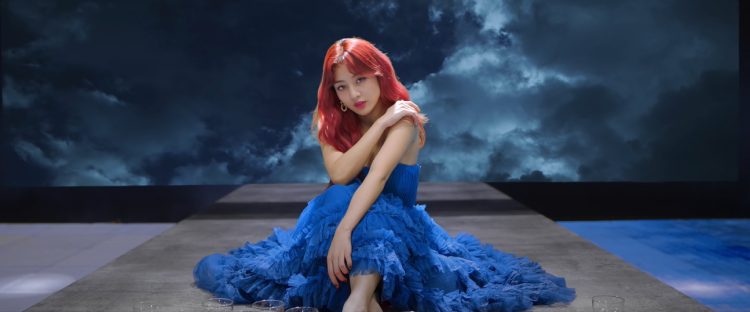 Being in a K-pop band does not simply mean you are in a group. Co-members are not just workouts but considered siblings as they tour, perform, practice, many more with each other. For a lot of K-pop idols, a bond that lasts for years is formed when a K-pop group is also formed.
This is mostly the case for K-pop groups that have been active for a long time and have had a deep connection with one another.
Such is the case for JYP Entertainment's most popular and well-known third-generation female K-pop group, TWICE. Debuting in 2015, the girl group is about to be six years old, and within those six years, a true bond has formed within the nine members of TWICE.
Beyond being coworkers, the members of TWICE look at each other as though they were true siblings. Naturally, like most siblings, TWICE will do anything to defend one another if needed.
This was hilariously proven in a previous V LIVE.
In a previous live broadcast in V LIVE, TWICE's leader, Jihyo, mentioned that a lot of people who listen to her lines usually mishear on misinterpret what she is singing. This, in turn, shocked the members of TWICE that were listening to Jihyo.
TWICE's leader continued by saying that she is confused as to why this happens, as for her, she sings her parts with really good pronunciation. Aside from this, Jihyo also said that she does her best to sing clearly whenever she performs or records.
When the members heard this, they shared their opinion by saying that this is a normal occurrence when someone sings a song. They added that this can happen to anyone and everyone and that Jihyo is not the only member who feels this.
After that, in a joking manner, TWICE members suddenly pretended to be mad. They said that those who misinterpret or mishear Jihyo's lines should research and understand the lyrics online.
Of course, this was all fun, but this simple reaction shows how close the members are to each other. JYP Entertainment did a good job in forming a K-pop girl group where everyone is mostly on the same wavelength.
© 2023 Korea Portal, All rights reserved. Do not reproduce without permission.