Ryujin Receives A Special Prize In Latest Episode Of ITZY's 'IT'z PLAYTIME'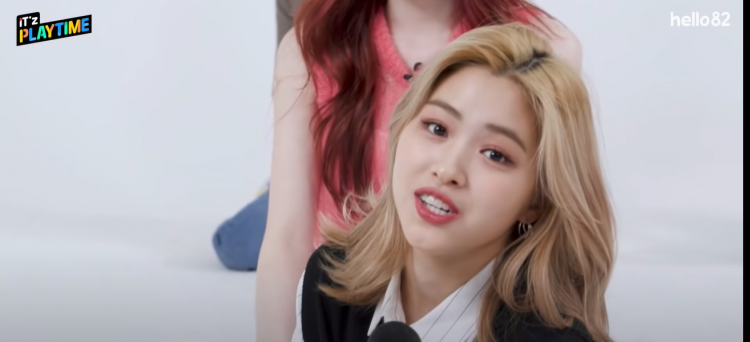 Recently on the 20th of March, ITZY released their latest song entitled "MIDZY." The song is dedicated to their fans which is also affectionately called by the same title. JYP Entertainment's ITZY always does their best to make sure that their fans know how much they appreciate MIDZYs. Not just local MIDZYs in South Korea, but they also try to cater to international fans.
Hence why their recent song "MIDZY" was released in both an English version and a Korean version. As another way to make their fans feel more included, ITZY released the first episode of their YouTube show "IT'z PLAYTIME" earlier this year on the 8th of February.
In the first episode of "IT'z PLAYTIME," the members of ITZY were interrogated by kids. The goal of which was to find out why ITZY was stealing the hearts of MIDZYs. It was a very thorough and impressive way to show the premise of their whole show, a way for ITZY to interact with young fans, practice their English proficiency, and spread their fanbase to the west even more.
During the second and third episodes, which dropped on the 22nd of February and 8th of March, respectively, ITZY guessed K-pop songs that the children performed and then were given makeovers by kids that were assigned to them.
In the latest episode of "IT'z PLAYTIME," they played a Word Quiz game with the kids. In the first round, kids gave hints on words ITZY had to guess for a crossword. The winner becomes the first to choose the "vehicle" they would use for the second round.
The second round made ITZY make use of the toy vehicles that were available to them. Using these items, they were tasked to guess a word from the hints the children game them. The first one to get to the microphone will have the chance to answer the question.
After all the ruckus and fun, Ryujin came out on top and was given a crown to signify her winning.
© 2023 Korea Portal, All rights reserved. Do not reproduce without permission.