ITZY's Yeji Lights Up The Stage In Latest Dance Cover Of 'River'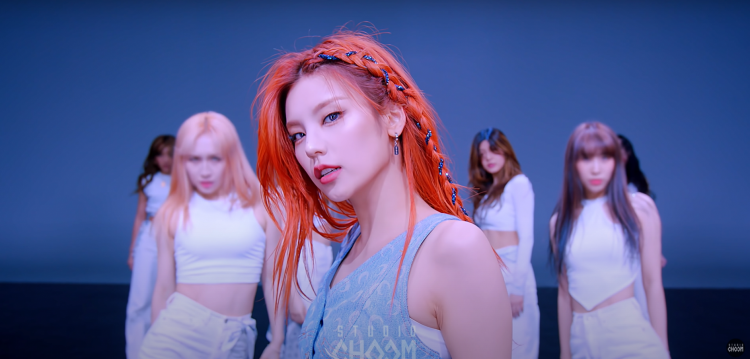 Studio Choom, dubbing themselves as the most eccentric K-pop dance channel in the world, has given the crown to Yeji, the leader of ITZY, as their pick for the "Artist of the Month." Because of this, Yeji, ITZY's one and only, is spotlighted on Studio Choom's official YouTube channel for the rest of March.
On the 13th of March, Studio Choom uploaded a video to officially announce ITZY's Yeji as the "Artist of the Month." In the 1 minute and 42-second video, Yeji opens up on how she feels about being dubbed as Studio Choom's "Artist of the Month," and she also describes what she has prepared.
Yeji, affectionately nicknamed "light fury" by MIDZYs, shared that when she goes on stage, she feels extremely happy, thus explaining her flare when she performs.
ITZY's leader also teased that she prepared dances that place her on heels. This means that Yeji will showcase her skills in dancing while wearing these footwear. As expected, K-pop idols hailing from JYP Entertainment will almost always be slaying on stage as they are known to specialize in dance.
This is evidently seen in Yeji's recent cover, which was uploaded in Studio Choom's channel on the 19th of March.
In the slightly over two and a half-minute video, Yeji performs a dance cover on the song "River," and she slays all the way. Initially starting off as a solo performance, Yeji is wearing all black and gracefully yet powerfully sways and flicks to the beat of the song.
After the 1 minute and 30-second mark, backup dancers suddenly appear, complementing Yeji with their skillful dance as well. Although looking amazing, the backup dancers do not take attention away from Yeji. Actually, further bringing Yeji's performance to a crescendo.
This is a perfect start for ITZY Yeji's feature on Studio Choom, and now the pressure is on for her next performance to be even more perfect.


© 2023 Korea Portal, All rights reserved. Do not reproduce without permission.