ITZY Is Left Scrambling In Recent Episode Of 'Codename: Secret ITZY'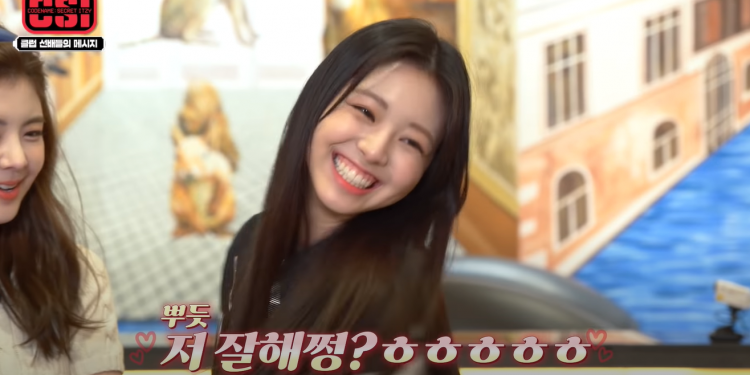 ITZY's upcoming 2nd debut anniversary is coming fast, and to commemorate this, they surprised fans with a teaser regarding a song they are releasing after their online fan gathering. This is considered ITZY's second gift to fans as ITZY already presented their first gift: the web reality series entitled "Codename: Secret ITZY."
The first-ever episode of "Codename: Secret ITZY" was released a little over two weeks ago on the 2nd of March. The first episode revolved around introducing the premise of the show and how the girls had to "battle" a person clad in all black to get their first hint.
When the second episode of "Codename: Secret ITZY" dropped, it showed the girls using their combined brainpower to overcome a puzzle. As a group, they are known for their unity and teamwork, but in the second episode, the mission just seemed too difficult. Eventually, they faltered, and they moved on to another task that pitted them against one another.
The third episode of "Codename: Secret ITZY" dropped on the 16th of March, and in the episode, the girls were tasked to play a card game that required them to react quickly. Eventually, Yuna wins the game, and her prize is her becoming the "ace."
As the "ace," Yuna was given a radio and was told a specific task. When she completed it, ITZY was handed a cart that contained cushions which led to the final clue in unlocking the iPad that was given in the second episode.
Recently, Chaeryeong was able to finish the cushions challenge in the fourth episode of "Codename: Secret ITZY." This led the girls to the pin for the iPad.
After unlocking it, the iPad played a video showing the senior members of the secret club. The senior members said that for ITZY to become official members, ITZY must pass the "entrance test" that will be given to them in the episode and the title of the test is the "log in test," which needed four items for ITZY to pass.
White boxes with the four items were scattered around the headquarters, and ITZY scrambled around to find all of them. When they collected the boxes, ITZY took out all the items inside and started forming clues. After a while of having no progress, the girls decided to search for more clues.
Eventually, Yuna was left alone, and her radio once again went on with the person on the other side saying, "Get moving and find pink."
The episode ends with Yuna asking everybody to check their clothing.
© 2023 Korea Portal, All rights reserved. Do not reproduce without permission.