'#YGRespectJisoo' Trends As BLINKS Demand Equality For BLACKPINK's Jisoo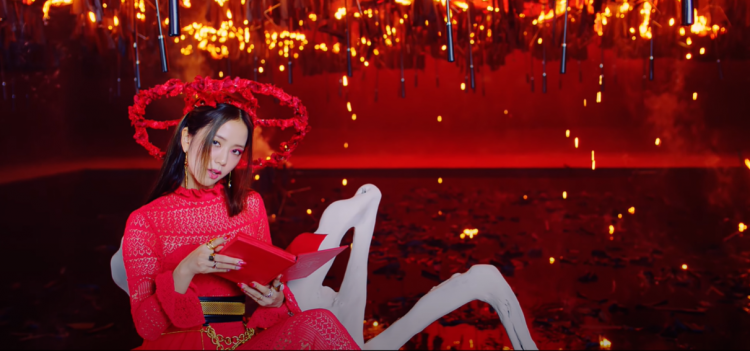 BLACKPINK's Jisoo, also known by her full name as Kim Ji-soo, became a YG Entertainment trainee ten years ago back in 2011. Initially, Jisoo made her South Korean entertainment debut as an actor, not as an idol, with her first appearance on a Television show titled "The Producers" under KBS2.
Following that, Jisoo has also had multiple commercial films under her name. This all occurred before she made her debut with BLACKPINK in 2016.
Just a couple of days ago, BLINKs and fans of Lisa made #YGHearUs, #57inYGArea, and #YGStopSabotagingLisa trend on Twitter to defend BLACKPINK's maknae.
Fans did this to get the attention of YG Entertainment Lisa's maltreatment under the South Korean entertainment company. According to fans, Lisa has not been getting the same or equal treatment as her fellow BLACKPINK members.
Similarly, starting as early as the 17th of March, #YGRespectJisoo trends on Twitter as her fans deem YG Entertainment responsible for the lack of respect for Jisoo.
As per BLACKPINK Jisoo's fans, they believe that Jisoo is not dubbed as important compared to the other YG Entertainment BLACKPINK members. They believe Jisoo deserves so much more. Due to this, a resurgence of BLACKPINK's line distribution came forth.
The report showed that among the four members, Rosé has the highest number of lines in their songs, a whopping 8 times more than Jisoo. Coming in second is Jennie with 7 times more lines than Jisoo, and third comes Lisa with 5 times more lines than Jisoo.
It seems as though BLINKs want Jisoo and Lisa to have as much attention from YG Entertainment similar to Jennie and Rosé. Surely if this continues, more fans will demand BLACKPINK's agency for movement. This is bad for YG Entertainment because this may lead to the fans turning on them further.
YG Entertainment is now in heat and is expected to respond to these issues soon.


© 2023 Korea Portal, All rights reserved. Do not reproduce without permission.