Here Are The Female K-Pop Idols Who Gained The Most Instagram Followers in February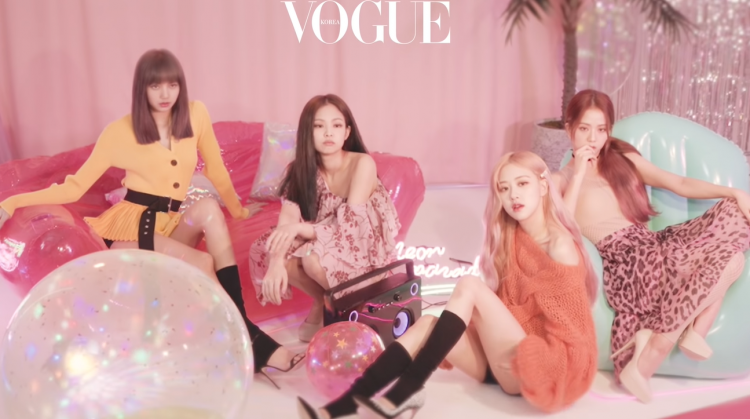 Instagram is a great platform where K-Pop idols update and interact with their fans. Although some K-Pop groups prefer to have a group account shared by all members, just like JYP Entertainment girl groups TWICE and ITZY, there are groups where members have their individual, personal accounts. Other than from K-Pop Idols, some soloist also maintains personal Instagram accounts aside from their company-managed accounts.
Not only is the social media platform a means for fan interaction, but it also shows the influence that a K-Pop idol or soloist has, further indicating popularity and reach. Therefore, we have listed the top 10 female idols who gained the most Instagram followers for the month of February.
#10 Kim Sejeong
The former IOI and Gugudan member is currently pursuing her solo music and acting career. She recently starred in the hit K-drama "The Uncanny Counters." For the month of February, Sejeong gained 249,832 followers and currently has 2,385,683 in total.
#9 Joy
Joy is one of the only two Red Velvet members included in this list. Aside from her idol career, she is currently venturing into acting and modeling. Joy currently has 10,468,989 followers, among which 291,439 was added in February alone.
#8 Hwa Sa
With her hit songs "Twit" and "Maria," MAMAMOO's Hwasa is paving the way for her successful solo career. In February, Hwasa gained 308,045 new Instagram followers. She has a 5,418,355 total follower count as of this writing.
#7 HyunA
HyunA started 2021 with a ban on her release with "I'm Not Cool" and "Good Girl." The former 4Minute rapper gained 325,875 new followers on her Instagram. HyunA has 15,262,491 total followers.
#6 Seulgi
Joining fellow Red Velvet member Joy in the list is Seulgi. The Red Velvet main dancer and vocalist saw a 336,956 growth in her follower count and currently has 8,709,519 total followers.
#5 IU
Fans are excited for IU's upcoming album "Lilac." Meanwhile, the soloist gained 681,272 new followers for the month of February alone. IU ended February with a total of 18,947,112 Instagram followers.
#4 Rosé
Rosé recently blessed fans with her debut album consisting of two English songs, "Gone" and "On The Ground." Adding to her feats, Rosé gained 1,174,303 new Instagram followers and currently has a total of 36,535,092.
#3 Jisoo
The BLACKPINK member is currently busy with her upcoming K-drama and other acting activities. For the month of February, Jisoo saw a 1,239,740 increase in Instagram followers. Currently, the "Ddu-du Ddu-du" singer has over 36,631,859 total followers.
#2 Lisa
Dubbed as the "Thai Goddess," Lisa is currently the most followed K-Pop star on Instagram with 47,253,552. That's why it's no surprise that the BLACKPINK maknae gained 1,286,541 new followers for February alone.
#1 Jennie
Topping the list is another BLACKPINK member and Chanel brand ambassador, Jennie Kim. The singer-rapper saw a 1,488,725 growth on her Instagram follower count. She is the second-most followed BLACKPINK member with 40,574,518 total followers.
Congratulations to all the Female K-Pop idols and artists included on the list!
© 2022 Korea Portal, All rights reserved. Do not reproduce without permission.
Tags:
BLACKPINK
,
blackpink jennie
,
blackpink lisa
,
blackpink rose
,
blackpink jisoo
,
Blackpink news
,
Blackpink updates
,
Blackpink comeback
,
YG Entertainment BLACKPINK
,
IU
,
IU comeback album
,
IU news
,
IU album
,
IU lilac
,
Hyuna
,
Hyuna News
,
Hyuna Updates
,
Hyuna Update
,
Red Velvet
,
Red Velvet News
,
Red Velvet Joy
,
red velvet seulgi
,
Hwasa
,
HWASA MAMAOO
,
Kim Sejeong
,
IOI
,
instagram
,
MOST FOLLOWED KPOP IDOL