Beyond The K-Pop Industry: What BLACKPINK's Lisa Is Really Like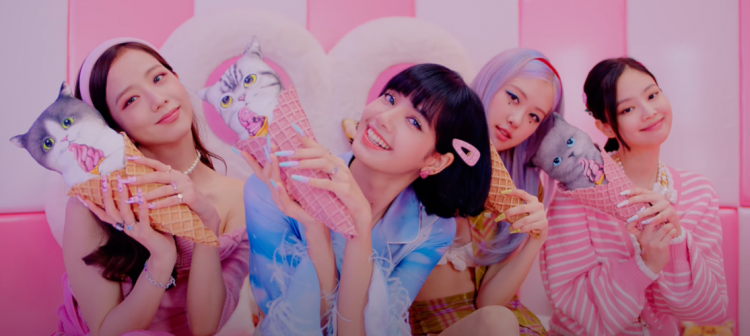 YG Entertainment's BLACKPINK is the most popular girl group in the world. Regardless of what they release, fans and non-fans alike flock and partake in whatever content BLACKPINK drops.
The quartet consisting of Jisoo, Jennie, Rosé, and Lisa are now individual icons globally, beyond being a K-pop girl group. They all have prestigious and exclusive deals with luxury brands. Just recently, Rosé dropped her solo and made her solo debut.
Everyone is expecting BLACKPINK's maknae, Lisa, to come up next. Prior to this, she has been garnering a lot of media attention due to her talent, looks, and amazing personality, and in a recent interview, Lisa becomes intimate and shares her true side.
In a photoshoot and interview with ELLE Korea, which occurred on the 15th of March, BLACKPINK's Lisa was featured. In the interview, Lisa explained how she draws happiness and why it is important.
Lisa said that feeling happiness for oneself is very important. That is the reason why she is sincere and is always trying to show her true self, regardless of being in front of a camera or not. But that does not mean that Lisa has a monotone personality. According to her family and close friends, she was a bright child with a hint of mischief.
Additionally, BLACKPINK's maknae also shared her thoughts on her group's first-ever online concert titled "THE SHOW," which occurred on the 31st of January this year. Lisa mentioned that there is this excitement that they feel from meeting fans with their light sticks face to face. But obviously, due to this pandemic, they were not able to do that. So the concert was a safe compromise.
She noted that even though it was online, the concert was given a top-notch production as many views and angles that can not be usually seen were given to the BLINKS who watched.
With that, Lisa can be seen as a pure idol as she does her best to show her true self in every way she can. It can be assumed that Lisa and BLACKPINK are excited to meet their fans in person after this pandemic subsides.
© 2023 Korea Portal, All rights reserved. Do not reproduce without permission.