Jisoo Crowned As The Cutest Idol, Edging Out IU, TWICE's Nayeon, And Fellow Blackpink Member Jennie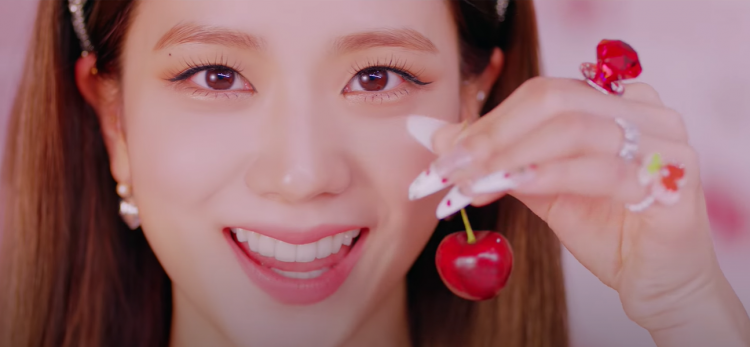 Among all the K-Pop idols, which among the female Idols is equivalent to the cuteness of Mochi?
Choeaedol, a community dedicated to providing a recent and instant ranking of idols, schedules of events, and surveys on K-Pop related topics, ran a poll on the 27th of January that ended on the 3rd of February with the question "Which female idol is as cute as mochi?."
All Blackpink members got a spot on the top 4, with Jisoo getting a majority of the votes, 37 percent of the total votes. She received 32 thousand+ votes to be declared the cutest among all female idols by the voters. Additionally, Jennie, main rapper and lead vocalist of Blackpink, got second place with 30 thousand+ votes.
This means that Jisoo, lead vocalist, visual, and unnie of Blackpink, is victorious in the poll "cutest female idol" in the world of K-pop. Jisoo, as mentioned above, overtakes fellow Blackpink members Jennie, Rose (3rd place), and Lisa (4th place).
Other K-Pop idols and artists are IU (5th with 26 thousand votes), Red Velvet's Irene (6th with 18 thousand votes), (G)I-DLE's Yuqi (7th place with 15votes), TWICE's Nayeon (8th place with 14 thousand votes), TWICE's Sana (9th place with 12.8 thousand votes) and TWICE's Tzuyu (10th place with 12.3 thousand votes).
The remaining female idols who are in the Top 30 are:
#11 Girls' Generation's Yoona with 12,217 votes
#12 TWICE's Dahyun with 11,691 votes
#13 aespa's Winter with 11,680 votes
#14 TWICE's Mina with 11,232 votes
#15 TWICE's Jihyo with 10,547 votes
#16 ITZY's Yeji with 10,545 votes
#17 Red Velvet's Seulgi with 10,331 votes
#18 (G)I-DLE's Shuhua with 10,180 votes
#19 GFRIEND's Yerin with 10,103 votes
#20 MAMAMOO's Solar with 9,973 votes
#21 IZ*ONE's Jang Wonyoung with 9,515 votes
#22 aespa's Karina with 9,499 votes
#23 ITZY's Ryujin with 9,490 votes
#24 ITZY's Lia with 9,380 votes
#25 MAMAMOO's Moonbyul with 9,335 votes
#26 ITZY's Yuna with 9,327 votes
#27 Red Velvet's Joy with 9,305 votes
#28 TWICE's Momo with 9,064 votes
#29 Red Velvet's Wendy with 9,042 votes
#30 Dreamcatcher's JiU with 8,906 votes
© 2022 Korea Portal, All rights reserved. Do not reproduce without permission.