BLACKPINK's Lisa Once Again Makes Blinks Proud, Breaking Another Record On YT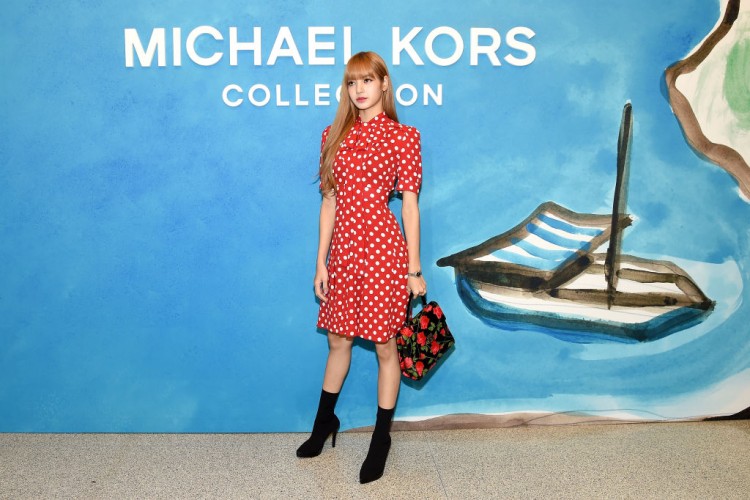 Lalisa Manoban, known internationally as Lisa, is BLACKPINK's main dancer, lead rapper, sub vocalist, and maknae. Known for her stable singing voice, hard bars in rap, and fierce dancing skills, Lisa is arguably the most well-known member of K-Pop's BLACKPINK. With that being said, Lisa has recently broken yet another record on YouTube.
IU, the internationally acclaimed South-Korean singer-songwriter, was overtaken as the second most subscribed K-Pop solo act on YouTube by BLACKPINK's Lisa. This happened yesterday, February 13. It was not a surprise that Lisa made headlines as she became the 2nd most subscribed K-Pop solo female act in the entirety of YouTube.
Reports suddenly went viral the day Lisa uploaded a video, "LILI'S FILM: The Movie" currently with 13.8 million views, 2 million likes and 14k dislikes, on her YouTube account. In the video, the Thai Goddess showed off her savage elegance with her dance moves and fierce look. As per the usual case, fans gawked and awed at Lisa's elegance, both with her dance moves and expressions.
Currently, Lisa has already gotten a little over 5.63 million subscribers. Respectfully, IU, in totality, has 5.34 million subscribers. In addition, Jennie, another member of BLACKPINK, is still presently the most subscribed solo idol on YouTube with 5.64 million subscribers. Only time will tell if Lisa can overtake her fellow BLACKPINK member.
In addition, although Jennie and Lisa are respectively the first and second most subscribed K-Pop solo female act on YouTube, IU still leads in total views, which is 530 million compared to Jennie and Lisa's 187 million and 36 million, respectively. IU also has more videos on her official YouTube and is more constant in uploading content.
Compared to Jennie only having uploaded two videos, Lisa has uploaded a total of 10 videos on her official YouTube channel. In addition, BLACKPINK's maknae has been preparing for an upcoming solo debut. This debut, however, is expected to happen only after Rose's solo debut this upcoming March.
© 2022 Korea Portal, All rights reserved. Do not reproduce without permission.
Tags:
Kpop
,
kpop news
,
Kpop updates
,
BLACKPINK
,
Blackpink news
,
Blackpink updates
,
blackpink lisa
,
Lisa
,
blackpink jennie
,
Jennie
,
IU
,
YouTube
,
most subscribed female idol on youtube
,
which female idol has the most subscriptions on youtube
,
blackpink videos
,
lisa videos
,
where to watch LILI'S FILM: The Movie
,
LILI'S FILM: The Movie