Here's Why YG Will Never Confirm G-Dragon And BLACKPINK Jennie's Relationship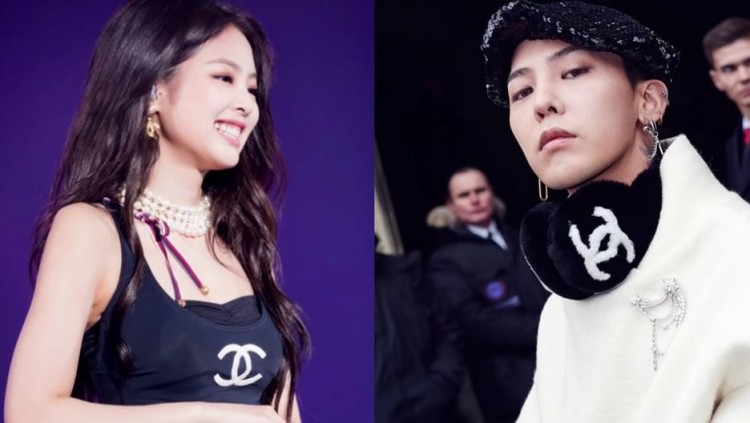 However, despite photo evidence and other claims, G-Dragon and Jennie's agency, YG Entertainment, have been very quiet about the dating news and did not give any concrete confirmation nor acknowledgment of the news.
Aside from the evidence posted by DISPATCH showing Jennie leaving G-DRAGON's Hannam-dong luxury villa multiple times, close friends of the said "couple" claim in an interview with SPOTV, that the two idols aren't shy about being in a relationship around friends.
"G-Dragon and Jennie weren't hiding their relationship. They introduced each other as their boyfriend or girlfriend, and they would meet up together with their friends. I think it was burdensome for the two to admit their relationship, considering their various personal situations," shared one of the couple's friends.
Meanwhile, another friend of BLACKPINK Jennie and G-Dragon revealed the reason why neither of the two and even YG Entertainment acknowledged the relationship. According to the couple's "friend," since the two are "sunbae-hoobae" or senior-junior in the K-Pop industry, it is difficult for them to confirm and divulge their dating life.
"It won't be easy to acknowledge the relationship rumors since they are in the same agency and a junior-senior within the same industry. I don't think they want to have the name modifier of 'G-Dragon's girlfriend' or 'Jennie's boyfriend', which may happen after confirming their relationship," shared another friend of G-Dragon and Jennie.
In addition, prior to his dating news with BLACKPINK Jennie, G-Dragon has been involved with a few dating rumors, but the idol never acknowledged nor publicly denied any of them. This is because the BIGBANG leader believes that his dating life isn't something he needs to publicly announce, especially if the other party is also a celebrity. Usually, female idols or celebrities who are confirmed to be dating face some backlash from their own fans or even from the fans of their partner.
"It's a personal issue, whether to acknowledge or not acknowledge a relationship, but if the other party is a celebrity, I think the potential damage will be much higher from the perspective of the female. The public does have a right to know, but I don't think I am obligated to make it public," said G-Dragon on Radio Star.
As of this writing, neither G-Dragon, BLACKPINK Jennie, nor YG Entertainment gave the official statement confirming the news. YG Entertainment said that they would not be making any statement because it concerns their artists' personal lives.
© 2023 Korea Portal, All rights reserved. Do not reproduce without permission.