ITZY Are The Rising Queens Of Fashion, Here's Why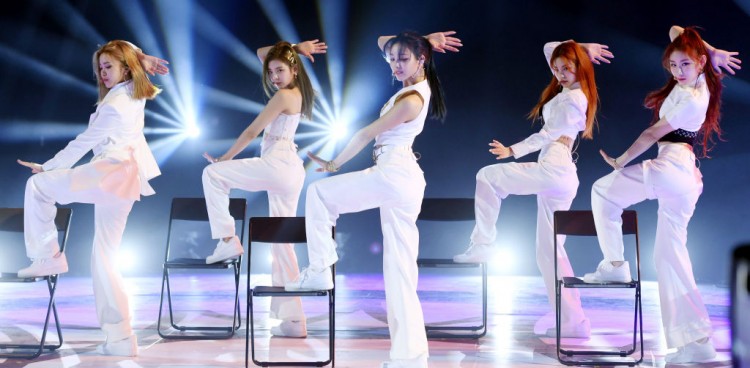 Almost two years after ITZY's debut, the titular girl group has been grabbing awards left and right from all platforms and media. With this, they are multiplying their legion of fans. The fans, or more commonly known as Midzy, are loyal and love ITZY due to their unique style in songs, colorful personalities, and unparalleled performance.
Last year during the 2020 Korean Music Awards, ITZY landed two nominations. These being the Best Pop Song and Rookie Of The Year. Moreover, the group was part of the limited idol acts on the list to perform. This accomplishment was attained by the group by marking themselves as the premiere Gen Z K-pop group. With a specialty for being likable and soft-spoken while still being queens who slay on and off the stage.
When asked about ITZY's unity, Yeji shared that the teamwork they built up is vital. It plays a big role even though they are a mish-mash of personalities. They have a very comfortable dynamic, which contributes to their synergy, and they think people see that and love the relationship they have.
It is a clear cut on why ITZY was being called the rookies to watch out for and the most hype-worthy girl group to debut last 2019. ITZY members Yeji, Yuna, Ryujin, Lia, and Chaeryeong each shine with their own unique charm and style that fans, both K-Pop and non-K-Pop, can't resist.
That being said, ITZY's individuality still shines through even though they work as one as a group. This primarily shows through their fashion styles, with each member individualizing their styles while at the same time matching with the trend among Generation Z.
Cosmopolitan released a video on ITZY talking about their fashion style. Each member expressed how they saw each other in terms of fashion styles. Lia is known among the group for being the best when it comes to fashion but also for her creativity being a bit crazy, in a good way, Yeji, for her basic and simple way in choosing her drip, Ryujin, for choosing comfortability above all else, Yuna for her very feminine style, and Chaeryeong for her mature college vibe.
No matter what ITZY wears, they still dominate during each and every performance.
You can watch the full video of ITZY talking about and sharing their own opinions on each other's styles here.
© 2023 Korea Portal, All rights reserved. Do not reproduce without permission.
Tags:
ITZY
,
ITZY Update
,
ITZY News
,
ITZY Achievements
,
what do itzy wear
,
itzy fashion
,
itzy fashion styles
,
what is the fashion style of itzy
,
JYP Entertainment
,
where to watch itzy videos
,
itzy videos
,
itzy interviews
,
Cosmopolitan
,
itzy trending
,
latest itzy news
,
where do itzy get their clothes
,
itzy clothes