Underfire Yet 'FEARLESS': LE SSERAFIM Slammed With Criticism After Winning First Place On 'Music Bank'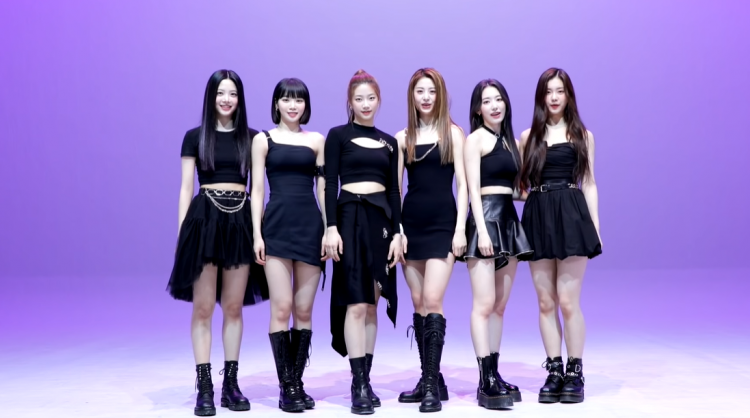 Do Sakura, Garam, Eunchae, Chaewon, Kazuha, and Yunjin have weak vocals? Or did LE SSERAFIM not give their full effort? Netizens recently slam the K-Pop group due to their "weak" performance on a recent encore stage.
READ: Odd Woman Out, LE SSERAFIM Showered With Compliments In Live Performance Except For One Member
Source Music and HYBE Labels' LE SSERAFIM has garnered the attention of K-Pop fans since debuting. This is because the K-Pop group has been linked to several controversies. Though another reason for their popularity could also be credited to the notoriety of the members.
But the main reason for their recent attention is more negative than positive. Problems from Kim Garam's school violence allegations to issues with their visuals and vocals, LE SSERAFIM has been in the negative spotlight. Recently, the girl group once again found themselves being criticized due to their vocals.
READ: Recent 'Proof' Of LE SSERAFIM Kim Garam' School Bullying Scandal Supposedly 'Proves' Her Guilt
On the 13th of May episode of "Music Bank," LE SSERAFIM took home first place with "FEARLESS." The K-Pop group then performed an encore performance to show their gratitude to their fans right after their victory speech.
Not long after their "Music Bank" encore stage, LE SSERAFIM was hit with criticism regarding their weak singing and non-existent energy. Viewers were not happy as the girl group just stood around, singing without their choreography.
Members Kim Garam and Kim Chaewon were mainly criticized because of their soft voices that were supposedly inaudible. Furthermore, viewers praised Sakura as her vocals supposedly saved LE SSERAFIM's encore stage.
READ: Reunion Of A Lifetime, LE SSERAFIM's Sakura Shares How She Met Her Estranged Father
Check out LE SSERAFIM's appearance on "Music Bank" here:
This is not the first time the K-Pop girl group garnered criticism regarding their live vocals. Previously, LE SSERAFIM also took home the trophy on "The Show." During the encore stage of the awards show they drew mixed comments with their live vocals.
© 2023 Korea Portal, All rights reserved. Do not reproduce without permission.
Tags:
kwave
,
kwave news
,
kwave updates
,
Kpop
,
kpop news
,
Kpop updates
,
HYBE
,
HYBE artists
,
HYBE LE SSERAFIM
,
HYBE Labels
,
HYBE Labels artists
,
HYBE Labels LE SSERAFIM
,
Source Music
,
Source Music news
,
Source Music Updates
,
Source Music artists
,
Source Music LE SSERAFIM
,
LE SSERAFIM
,
LE SSERAFIM news
,
LE SSERAFIM updates
,
LE SSERAFIM vocals
,
LE SSERAFIM encore stage
,
LE SSERAFIM Music Bank
,
Music Bank
,
music bank news
,
Music Bank updates
,
Music Bank LE SSERAFIM