Going Out Of Hand, LE SSERAFIM's Kim Garam Criticized By Netizens For Absurd Reason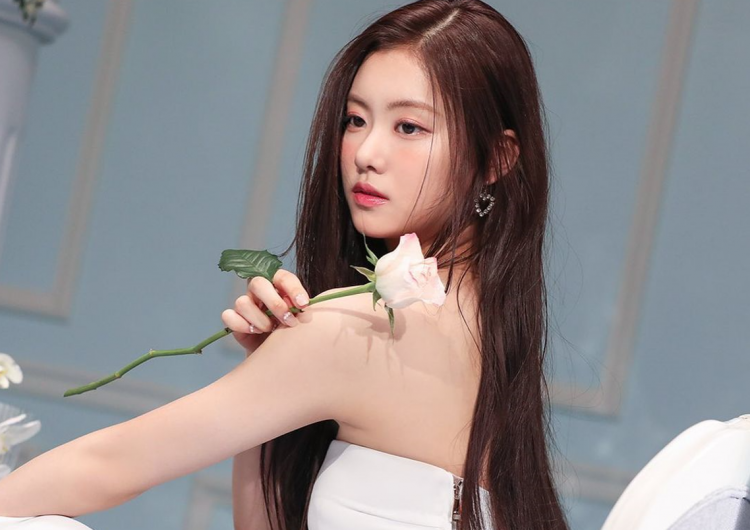 Are netizens taking the hate towards LE SSERAFIM's Kim Garam a bit too far?
READ: Odd Woman Out, LE SSERAFIM Showered With Compliments In Live Performance Except For One Member
Source Music and HYBE Label's LE SSERAFIM was once among the most anticipated K-Pop artists to debut. But prior to their first release, the girl group's reputation went down after allegations toward member Kim Garam surfaced prior to their debut.
Not long after LE SSERAFIM announced Kim Garam as a member, negative posts online surfaced. Notably, the posts had photos of the K-Pop idol making rude hand gestures and sexually inappropriate jokes. School violence accusations were also included in the posts.
Source Music has since denied the rumors, announcing to take legal actions if their artist continues to take criticism. But netizens did not relent even though no solid evidence was put forward. The lack of evidence has not stopped some netizens from hating on Kim Garam.
READ: Changes & What Remain The Same, How Sakura & Chaewon's Relationship Evolved From IZ*ONE To LE SSERAFIM
Recently, the LE SSERAFIM member has been accused of faking her facial expressions at public events. On the 11th of May, an online post entitled "LE SSERAFIM Kim Garam's face is hilarious lol" went viral.
In the online post, the LE SSERAFIM members were seen posing for the cameras. Member Kim Garam was showing a peace sign and smiling. Fans noticed that the female idol was seen with a huge smile as she glances at Sakura. She then goes back to her original expression.
The online user accused Kim Garam of forcing her expressions. Due to this, a plethora of complaints about the idol's fake expressions began online. Not all netizens felt this way though as fans defended the LE SSERAFIM member.
READ: LE SSERAFIM's Garam Inappropriately Questioned Regarding Her Pre-Debut 'Controversy'
A lot believed that Kim Garam could have been uncomfortable due to the public criticism she is still taking. The same netizens also asked the haters to leave the LE SSERAFIM member alone rather than bashing the minor.
© 2023 Korea Portal, All rights reserved. Do not reproduce without permission.
Tags:
kwave
,
kwave news
,
kwave updates
,
Kpop
,
kpop news
,
Kpop updates
,
Source Music
,
Source Music news
,
Source Music Updates
,
Source Music LE SSERAFIM
,
Source Music LE SSERAFIM Garam
,
Source Music LE SSERAFIM Kim Garam
,
Source Music Garam
,
Source Music Kim Garam
,
LE SSERAFIM
,
LE SSERAFIM news
,
LE SSERAFIM updates
,
LE SSERAFIM Garam
,
LE SSERAFIM Garam news
,
LE SSERAFIM Garam updates
,
LE SSERAFIM Kim Garam
,
LE SSERAFIM Kim Garam news
,
LE SSERAFIM Kim Garam updates
,
Kim Garam
,
Kim Garam news
,
Kim Garam updates
,
Garam
,
Garam news
,
Garam updates