All For One, LE SSERAFIM Members Assure Kim Garam That They Have Her Back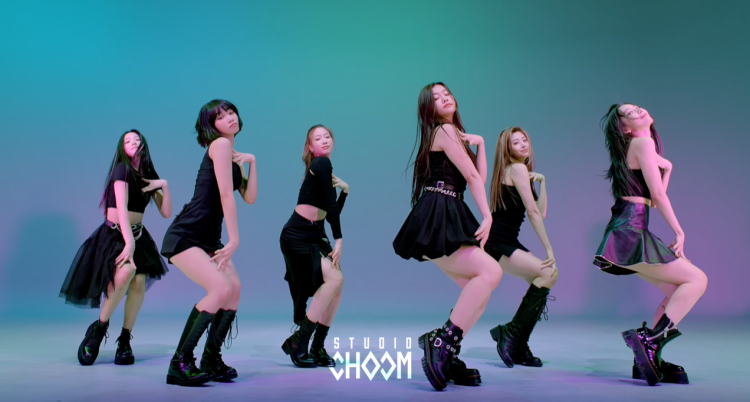 Kim Garam's fellow LE SSERAFIM members are truly the sweetest!
READ: Going Out Of Hand, LE SSERAFIM's Kim Garam Criticized By Netizens For Absurd Reason
In a recent interview with Weverse Magazine, LE SSERAFIM's Kim Garam was asked how she was able to get along with the other members.
The rookie artist shared that the LE SSERAFIM member's friendship was actually very natural. Though Kim Garam did admit that it was awkward in the beginning, everything is now perfect as the members have each other's backs.
"I think we naturally became close because we spend practically every waking moment together. It was somewhat awkward living all together at first since I like spending time alone and didn't know what it means to be a team very well either, but I think I'm slowly changing and am becoming the kind of person who jumps at every chance to do something together now," LE SSERAFIM's Kim Garam noted.
READ: Odd Woman Out, LE SSERAFIM Showered With Compliments In Live Performance Except For One Member
Furthermore, Kim Garam admitted that there were many things to fix prior to LE SSERAFIM's debut. But it was all seamless as her members helped her relieve stress. The K-Pop rookie added that she found peace in the conversations that she had with the other members.
"I really shed my worries and felt reassured thanks to having time to get myself together and talk things through with them. I hope we'll all be happy," LE SSERAFIM's Kim Garam sweetly revealed.
Adorably, what made the members of LE SSERAFIM strengthen their bond the most was taking selfies with one another for their debut album entitled "Fearless."
READ: Changes & What Remain The Same, How Sakura & Chaewon's Relationship Evolved From IZ*ONE To LE SSERAFIM
At the end of the day, the members of a K-Pop group have each other's backs. This is the case for LE SSERAFIM as the members do really care for one another.
© 2023 Korea Portal, All rights reserved. Do not reproduce without permission.
Tags:
Weverse Magazine
,
Weverse Magazine news
,
Weverse Magazine updates
,
Kim Garam Weverse Magazine
,
Weverse Magazine Kim Garam
,
Garam Weverse Magazine
,
Weverse Magazine Garam
,
kwave
,
kwave news
,
kwave updates
,
Kpop
,
kpop news
,
Kpop updates
,
Source Music
,
Source Music news
,
Source Music Updates
,
Source Music artists
,
Source Music LE SSERAFIM
,
HYBE
,
HYBE news
,
HYBE updates
,
HYBE artists
,
HYBE LE SSERAFIM
,
HYBE Labels
,
HYBE Labels artists
,
HYBE Labels news
,
HYBE Labels updates
,
HYBE Labels LE SSERAFIM
,
LE SSERAFIM
,
LE SSERAFIM news
,
LE SSERAFIM updates
,
LE SSERAFIM Kim Garam
,
LE SSERAFIM Kim Garam news
,
LE SSERAFIM Kim Garam updates
,
LE SSERAFIM Garam
,
LE SSERAFIM Garam news
,
LE SSERAFIM Garam updates
,
Kim Garam
,
Kim Garam news
,
Kim Garam updates
,
Garam
,
Garam news
,
Garam updates