Changes & What Remain The Same, How Sakura & Chaewon's Relationship Evolved From IZ*ONE To LE SSERAFIM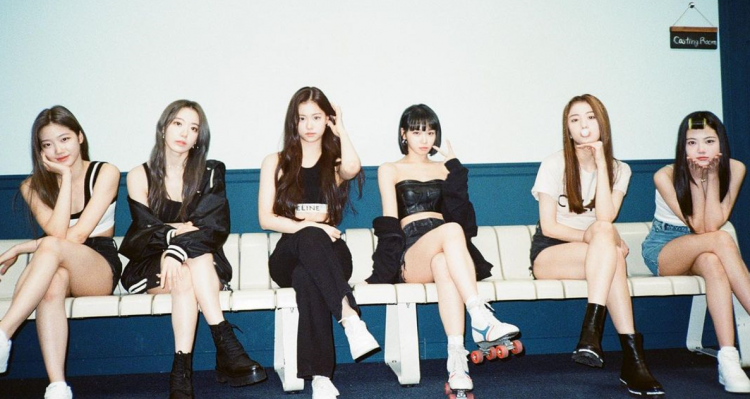 How did the transition from IZ*ONE To LE SSERAFIM affect Sakura and Chaewon? The two K-Pop idols recently talked about their relationship as they were featured in an interview with Weverse Magazine!
READ: Odd Woman Out, LE SSERAFIM Showered With Compliments In Live Performance Except For One Member
Notably, Sakura and Chaewon have been together since their debut with IZ*ONE. Now that they have re-debuted with LE SSERAFIM, fans are wondering if anything has changed between the two.
On this topic, the interviewer asked Sakura "What did you and Chaewon talk about while practicing with your new group? Even though you were in IZ*ONE together, too, some things must have been new to you since it's in a different environment."
As per Sakura, the main difference between her dynamic with Chaewon in IZ*ONE compared to LE SSERAFIM was being more open with one another. Although feeling awkward with one another before, the two are now bonafide genuine friends.
Furthermore, when Sakura and Chaewon were still in IZ*ONE, the two relied on leaders Eunbi, Hyewon, Yena, and Chaeyeon. Currently, though, Sakura and Chaewon both have to show initiative as the oldest members of their new group LE SSERAFIM.
READ: LE SSERAFIM's Garam Inappropriately Questioned Regarding Her Pre-Debut 'Controversy'
Both Sakura and Chaewon also admitted that the two grew individually. Specifically, Chaewon learned to find her voice when she interacts with the younger members of LE SSERAFIM.
"Chaewon is so different now. I was still really surprised to hear something like, 'This part isn't working, so let's practice it more,' coming from her, though, and I thought she was really cool when she said that," LE SSERAFIM's Sakura proudly revealed.
Beyond everything though, Sakura is just happy that she and Chaewon were able to stay together after the disbandment of IZ*ONE.
Sakura added, "We didn't talk much when we were getting ready for the debut, either, but we could understand each other with just a look. I told her there's no way I ever could have come this far without her, and she said she felt the same way, which made me feel grateful."
READ: LE SSERAFIM Members Reveal How They Honestly Feel About Their GG Name
© 2023 Korea Portal, All rights reserved. Do not reproduce without permission.
Tags:
kwave
,
kwave news
,
kwave updates
,
Kpop
,
kpop news
,
Kpop updates
,
HYBE
,
HYBE artists
,
HYBE LE SSERAFIM
,
HYBE Labels
,
HYBE Labels artists
,
HYBE Labels LE SSERAFIM
,
LE SSERAFIM
,
LE SSERAFIM news
,
LE SSERAFIM updates
,
LE SSERAFIM members
,
LE SSERAFIM Sakura
,
LE SSERAFIM Sakura news
,
LE SSERAFIM Sakura updates
,
LE SSERAFIM Chaewon
,
LE SSERAFIM Chaewon news
,
LE SSERAFIM Chaewon updates
,
Chaewon
,
Chaewon news
,
Chaewon updates
,
Chaewon and Sakura
,
Sakura and Chaewon
,
Sakura news
,
Sakura updates
,
Sakura