Food & Content Overload: The Most Popular Korean Mukbang & ASMR YouTubers Of 2022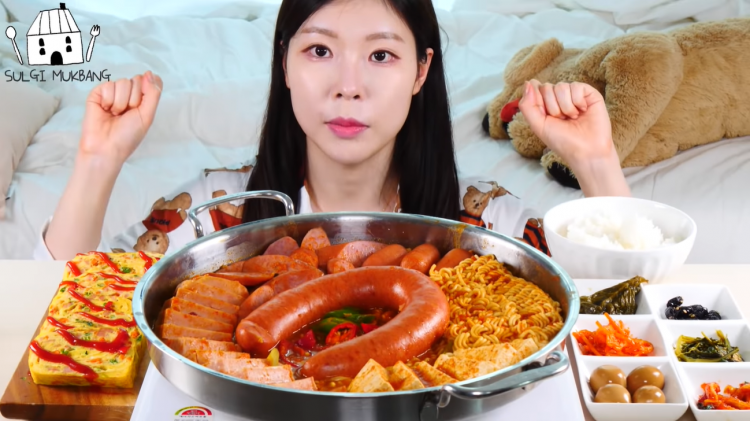 Mukbang Youtubers are currently making bank by eating boatloads of food and inducing relaxing sensations in their viewers. Although mukbang started getting popular in Korea in 2014, it became a global phenomenon in 2015, even recently getting higher in terms of popularity due to the pandemic.
READ: Instagram Royalties: These Are The K-Pop Artists With The Most Followers Of All Time
To further add a certain niche to their videos, most Korean Mukbang YouTubers make use of ASMR (autonomous sensory meridian response) in their content.
Many of the Korean Mukbang YouTubers go on to exaggerate the sounds they make while eating, which can cause viewers to feel sensations throughout their bodies. Though for some, it induces a degree of relaxation that could put some viewers to sleep.
In this article, we listed the top Korean mukbang YouTubers who currently have the most subscribers on YouTube. Did your favorite mukbang content creator make the cut? Check out our list below.
READ: The Best Tasting & Healthy Korean Snacks To Help You On Your Diet
Jane ASMR - 16.4 million YouTube subscribers
On top of this list is Jane, dubbed appropriately as the queen of ASMR in Korea. This mukbang content creator traces her roots back to 2012. Jane ASMR does not talk nor does she show her face in her videos. Jane mostly features candies and snacks in her mukbang videos, adding amazing crackles that trigger sensations.
ZACH CHOI ASMR - 13.8 million YouTube subscribers
Dubbed as the ASMR king of YouTube, Zach Choi is the second most popular mukbang YouTuber on this list. He is based in Los Angeles and he both focuses on mukbang and ASMR content.
Hongyu ASMR - 12.5 million YouTube subscribers
Third on this list is mukbang YouTuber Hongyu. She makes videos of herself eating a myriad of sweets and snacks, but fans also love her ASMR content as the cracks and sticky sounds she produces while eating her candy are apparently addicting.
Hongyu's viewers also love that she makes many of her candies, showing a quick tutorial on how to make them in her videos.
READ: A Greener Palette: Korean Food To Add More Flavor To Your Spring
Hamzy - 9.43 million YouTube subscribers
Viewers are always stunned when they see Hamzy eat the amount of food she eats during her mukbang videos. Her fans also love her ASMR content as Hamzy sensational sounds as she eats. To put the cherry on top, she also cooks for most of her videos, making sure her viewers experience the whole process from the food entering the pot 'to the dishes entering her stomach.
SULGI - 9.34 million YouTube subscribers
If you love spicy food and loud AMSR-style sounds in mukbang videos, then SULGI is for you. She is notably active both on TikTok and Instagram but is most popular for her Youtube videos. She is also among the fastest-rising Korean mukbang content creators on this list as she only started YouTube in 2019.
READ: Globally Exclusive: Korean Snacks That Are Only Available Outside Of Korea
© 2023 Korea Portal, All rights reserved. Do not reproduce without permission.