Mark Zuckerberg Says Meta Employees 'Lovingly' Refer To Him As The 'Eye of Sauron'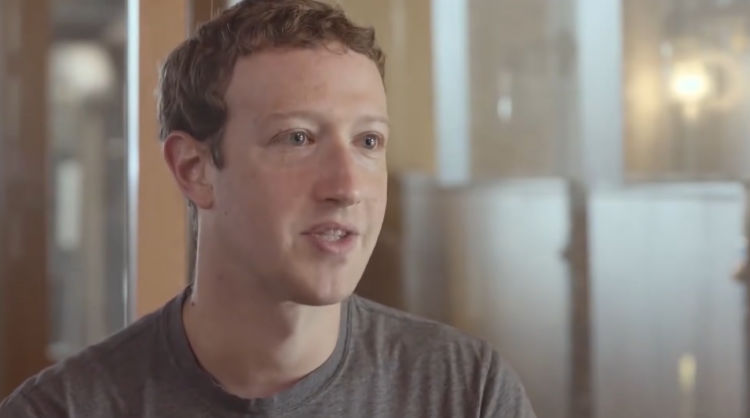 Meta CEO and Facebook founder Mark Zuckerberg has earned a reputation as an eccentric and eager boss, often showing in some decisions he makes for his employees. He's offered 17-year-old interns $6,000-a-month salaries and organized annual "Faceversaries" to celebrate employee work anniversaries.
To that degree, the CEO's Metamates, what he likes to call his employees, have granted him a nickname that they felt reflects their boss's occasional characteristic intensity.
"Some of the folks who I work with at the company-they say this lovingly, but I think they sometimes refer to my attention as the Eye of Sauron," Zuckerberg told podcast host Tim Ferriss during a rare interview in March.

READ: Netizens Puzzled As To Why Facebook Makes An Official TikTok Account!
In the acclaimed Lord of the Rings franchise, the Eye of Sauron is a sentient, omniscient, eye of flame belonging to the universe's main villain, Sauron. In popular media, the blazing ring radiates on top of the highest tower in Middle-earth and spreads its watchful eye over Sauron's domain, often flicking to where it senses a disturbance.

In Book Six, Chapter II of Return of the King, the novel's text described the eye vividly: "One moment only it stared out, but as from some great window immeasurably high there stabbed northward a flame of red, the flicker of a piercing Eye; and then the shadows were furled again and the terrible vision was removed."
The CEO explained that when at work, he tends to direct his energy toward one area and nothing else, which may explain the intensity some of his employees feel when they fall under his attention-and the consequential nickname.

READ: Facebook's Mark Zuckerburg Loses $29 Billion & Amazon's Jeff Bezos Adds $20 Billion To Net Worth!
Although Zuckerberg assured Ferriss that the moniker is used as a term of endearment, rather than as a reference to Sauron's role as an enduring malignant presence peering over Middle-earth, the CEO did acknowledge that focusing fully on one thing or idea does not always lead to the best results.
"You have this unending amount of energy to go work on something," he said, describing his own work ethic. "And if you point that at any given team, you will just burn them."
Zuckerberg said that he established a goal for himself to "diffuse" his energy so that he does not focus on any one person or team. Instead, he wishes to think about the right things for the right length of time. He did, however, say that it is a thin line to tread, as ideas are best acted on at the moment.
"Getting that balance right is an important thing for the sustainability of the organization," Zuckerberg said.
© 2023 Korea Portal, All rights reserved. Do not reproduce without permission.