Facebook's Mark Zuckerburg Loses $29 Billion & Amazon's Jeff Bezos Adds $20 Billion To Net Worth!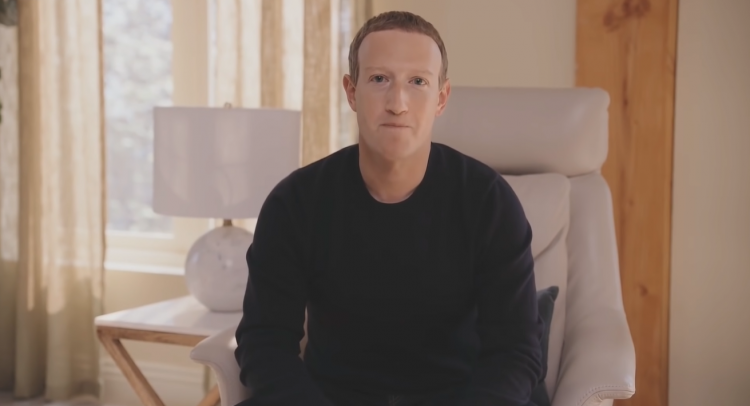 American Billionaires Mark Zuckerberg and Jeff Bezos were recently on the opposite ends of a coin regarding their wealth, as per recent reports due to stocks plummeting and rising, respectively.
READ: Sign Of The Times? Facebook Falls 36 Places In New Best Places to Work Ranking!
Facebook's Mark Zuckerberg lost $29 billion in net worth recently as the stock of Meta Platforms Inc had a record one-day plunge. while fellow billionaire Jeff Bezos then added $20 billion to his net worth as Amazon earns big.
Stocks of Meta Platforms Inc fell 26%, taking off over $200 billion in the biggest ever single-day market value wipeout for a company in the U.S. Due to this, Mark Zuckerberg, the founder and Chief Executive Officer of the company, had his net worth stumble to $85 billion.
Mark Zuckerberg of Facebook owns about 12.8% of the social media company. The founder and chairman of e-commerce giant Amazon, Jeff Bezos, notably owns about 9.9% of the company. Thus showing the two billionaires own a significant amount of stocks.
Furthermore, Amazon's holiday-quarter profit went up due to its investments in electric vehicle company Rivian. This sent Amazon's shares up 15% in an extended trading session, further slating it for its biggest percentage gain since October 2009, making stock investors happy.
The net worth of Amazon's Jeff Bezos went up 57% to $177 billion in 2021 compared to 2020. The rise of the company's stocks was mainly due to Amazon's popularity during the COVID-19 pandemic when people were focused on online shopping.
READ: World's Second Richest Man To Step Down As Amazon's CEO
On the other end of the coin, Mark Zuckerberg's net worth decline follows behind Tesla's Elon Musk's $35 billion single-day paper loss in November of 2021. But the two companies are expected to regain their stock value due to their popularity.
© 2023 Korea Portal, All rights reserved. Do not reproduce without permission.
Tags:
US
,
US news
,
US updates
,
US business
,
Zuckerberg
,
Bezos
,
amazon
,
Amazon News
,
amazon updates
,
Amazon Jeff Bezos
,
Jeff Bezos Amazon
,
Amazon stock
,
Amazon stocks
,
Jeff Bezos
,
Jeff Bezos news
,
Jeff Bezos updates
,
Facebook
,
facebook news
,
Facebook updates
,
Facebook stock
,
Facebook stocks
,
Facebook Mark Zuckerberg
,
mark zuckerberg facebook
,
Meta Platforms Inc
,
Meta Platforms Inc Mark Zuckerberg
,
Mark Zuckerberg
,
Mark Zuckerberg news
,
Mark Zuckerberg updates
,
Mark Zuckerberg Meta Platforms Inc
,
Meta Platforms Inc news
,
Meta Platforms Inc updates
,
Meta Platforms Inc stock
,
Meta Platforms Inc stocks
,
Mark Zuckerberg net worth
,
Zuckerberg net worth
,
Jeff Bezos net worth
,
Bezos net worth