Russia Could Possibly Sell Oil & Gas For Bitcoin As Currency Drops Due To Western Sanctions!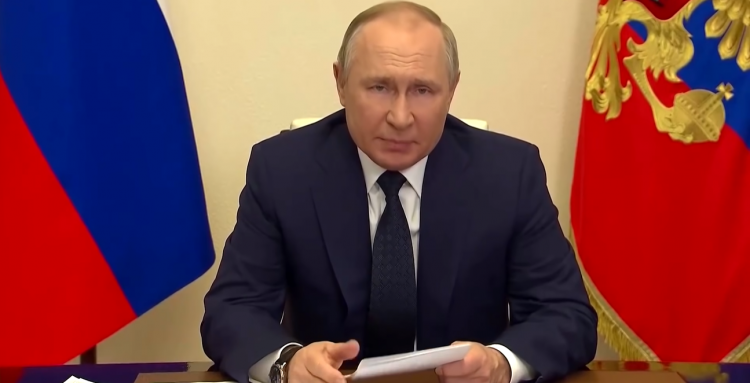 In a recent news conference, Russia's Duma Committee chair on Energy expressed in translated remarks that regarding "friendly" countries like China or Turkey, the nation is open to being flexible regarding payment options for gas and oil.
READ: Will The Ukrainian War Escalate Into An International War? Belarus Could Join Russia
Notably, Pavel Zavalny explained that the national fiat currency of the buyer, including bitcoin, is being considered as another way to pay for Russia's exports on energy. Zavalny made it clear that the countries can also trade with bitcoin for gas and oil.
Following Zavalny's remarks on oil and gas payments, Bitcoin spiked close to 4% amounting to about $44,000.
Russia's Duma Committee chair on Energy also emphasized President Vladimir Putin's promise to have "unfriendly" countries pay for gas in Russian rubles. Following Putin's announcement, European gas and oil prices went up due to the pressure.
READ: Crisis In Ukraine's Largest Port City As Russian Warships Attack Odessa
Although the U.S. banned imports of Russian gas and oil, sources have expressed that it is unlikely that the European Union will follow, given the EU has a heavy dependence on Russian energy.
As per Nic Carter, co-founder of Coin Metrics, Russia is looking to diversify into other currencies and is currently using their gas and oil for this purpose. Carter noted that Russia had been preparing for that kind of transition since 2014 when it began to divest all U.S. Treasuries.
"But the country wasn't fully prepared for foreign FX assets to be frozen. They have something the world needs. Russia is the No. 1 exporter of natural gas globally," revealed Nic Carter on the world's dependency on Russia's gas and oil.
READ: One Of Europe's Largest Metallurgical Plants Destroyed As Russia-Ukraine Street Battle Ensues In Mariupol
Stay tuned for more news and updates regarding Russia and its moves regarding the issue with Ukraine!
© 2023 Korea Portal, All rights reserved. Do not reproduce without permission.