One Of Europe's Largest Metallurgical Plants Destroyed As Russia-Ukraine Street Battle Ensues In Mariupol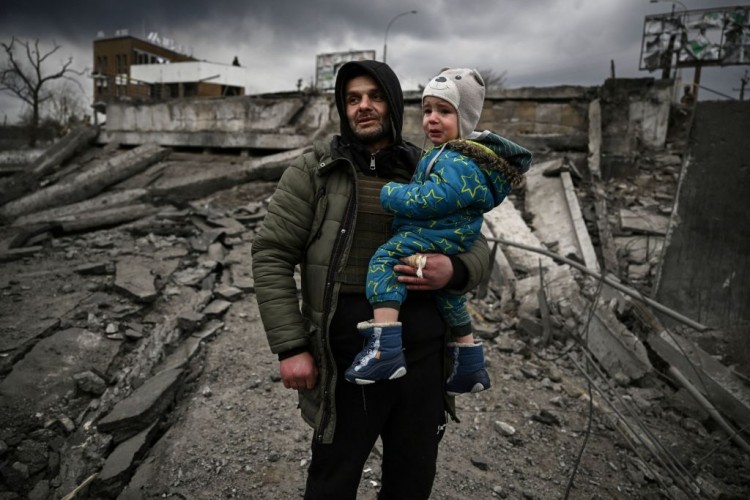 Mariupol, a port city in southeastern Ukraine, is on the brink of fall.
Russian troops and pro-Russian separatist rebels enter the city center and engage in fierce street fighting with Ukrainian forces in Mariupol.
The Washington Post reported that "as the Russian military advances deep inside Mariupol, major steel mills are shut down and Ukrainian forces are losing control."
An aide to Ukraine's interior minister said the battle was fought for control of the Mariupol Azovstal steel mill. He appeared on TV and said that in the process one of the largest metallurgical plants in Europe was destroyed.
READ: The War Continues As Ukrainian-Russian Foreign Ministers' Meeting Ends Without Progress
"There is a street fight going on in the city. Our army is doing everything it can, but unfortunately, the enemy is bigger than us. All the tanks and all the weapons," Mariupol Mayor Vadim Wojchenko told the BBC.
Mayor Vadim Wojchenko also added, "There is no place where there are no traces of war anywhere in Mariupol."
In a broadcast, CNN cited a major of the Ukrainian Army who said that Mariupol has been under constant attack by the Russians since the start of the war, bodies are left on the streets, and residents are being rationed with food and water.
"Russia is gradually gaining an advantage in southern Ukraine, and its artillery fire on civilians is being carried out in a cruel and barbaric way," Defense Secretary Lloyd Austin told CNN.
READ: Ukraine Faces Surge In Civilian Casualties As Russia Continue To Bomb Civilian Facilities
In response, Ukrainian presidential aide Oleksiy Arestovich said the government had no way to stop the siege of Russia. The closest reinforcements to help defend Mariupol are blocked by Russian forces, which is 100 km away, and the geographical characteristics of the expansive plains are insufficient to avoid a Russian attack.
Meanwhile, Mariupol has been heavily bombarded by Russia since the start of the war, is an important strategic point on the Azov coast linking the Crimea and Donetsk, an area that the Russian army had been targeting from the beginning.
READ: Doctors And Patients Become 'Human Shields' As Russia Takes 500 Hostages At Mariupol Hospital
Russia's military plan was to quickly capture the traditionally Russian-speaking city of Mariupol, encircle the Ukrainian army in the eastern part, and the rest of the unit to capture the capital, Kyiv.
However, contrary to expectations, due to strong resistance from the Ukrainian people, Mariupol was not easily captured, and the fighting between the Russian and Ukrainian forces has continued for four weeks.
Stay tuned for more updates!
© 2023 Korea Portal, All rights reserved. Do not reproduce without permission.