Will The Ukrainian War Escalate Into An International War? Belarus Could Join Russia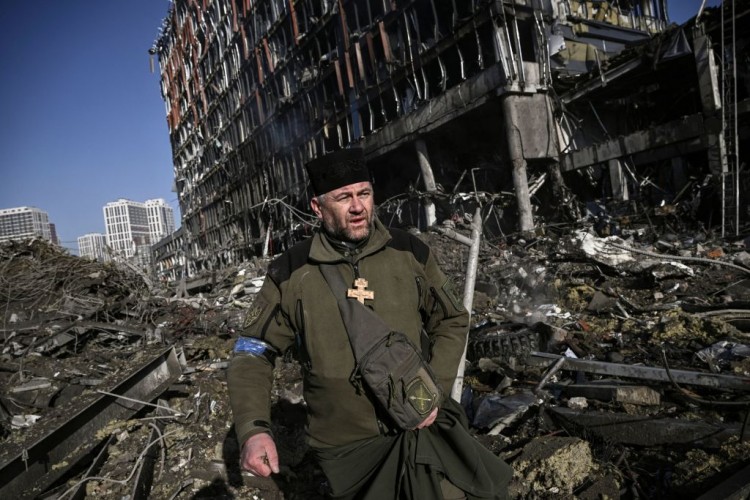 Will Belarus join the war in Ukraine?
The possibility of Belarus sending its troops to the Ukrainian front is being raised.
The US CNN reported on the 22nd that Belarus is taking measures to participate in the Ukraine war, citing US and NATO officials.
Ukrainian intelligence officials also believe that Belarus' participation in the war is imminent.
Victor Yagun, chief of the Ukrainian Security Agency stated that the "the possibility of an invasion by Belarus is very high" and predicted that Belarus would send about 5,000 combat troops to Ukraine.
A retired Ukrainian general said Belarusian forces would advance into northern Ukraine to assist Russian forces in the capture of Kyiv.
Nikolai Mitrokin, a researcher at the University of Bremen in Germany, predicted in an interview with Al Jazeera that the Belarusian attack would be "full-scale".
He added that Belarusian forces could be deployed in stronghold cities in western Ukraine to cut off military aid from the West.
Meanwhile, since the end of last year, Russia has moved and deployed large-scale troops and weapons to Belarus, the northern border of Ukraine, under the pretext of joint military exercises with Belarus.
Russia did not withdraw its troops even after the joint military exercise was over, but mobilized troops stationed in Belarus to invade Ukraine.
Russian forces have also launched ballistic missiles from Belarus into Ukraine.
Given the special relationship between Russia and Belarus, such an analysis is not at all an impossible scenario.
Russia can also interpret the Ukraine crisis as an opportunity to accelerate integration with Belarus as an excuse.
The two countries pursued national integration after signing the Treaty of Establishment of the Allied Powers in 1999.
Should Belarus joins the war, Poland will feel even more threatened, which will give Poland more support for its insistence on military intervention.
When this happens, there are concerns that the war in Ukraine could spread to neighboring countries and escalate into an international war in which several countries are fighting
Biden likely to discuss the prevention of escalation at the NATO summit.
© 2023 Korea Portal, All rights reserved. Do not reproduce without permission.