Crisis In Ukraine's Largest Port City As Russian Warships Attack Odessa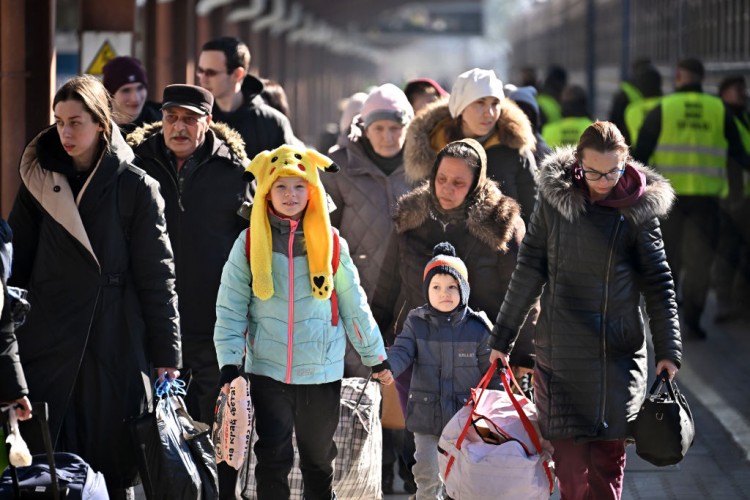 A major foreign media reported that Russian forces attacked a residential area on the outskirts of Odesa, a port city in southwestern Ukraine.
According to the report, an official from the Odesa city council said "There was a fire in the building that was attacked, but there were no casualties."
This is the first time Russian forces have attacked the outskirts of Odesa.
Local media also reported that a Russian warship in the Black Sea had bombarded Odesa.
In relation to the recent attack, Odesa Mayor Gennadiy Trukhanov shared that the Russian forces attacked a civilian residence.
Located adjacent to the Black Sea, Odesa has a population of 1 million and is the third-largest city in Ukraine after Kyiv and Kharkiv. It is also widely known as the filming location of the masterpiece movie "Battleship Potemkin."
Odesa is also the largest port city in Ukraine that handles most of the country's shipping imports and exports. So, if Odesa were taken over by Russia, it could take a huge strategic and economic hit for Ukraine.
Since the Russian army has virtually taken control of the port cities of Mariupol in the southeast and Kherson in the south, if Odesa is handed over to the Russian army, Ukraine's southern coastline will be cut off.
Meanwhile, the Russian army has been criticized for its lack of mobility compared to its overwhelming size, and in particular, tanks have been frequently seen using public roads
Russia started its "special military mission" in Ukraine last February 24. Since then it has been 4 weeks and Russia is yet to take over Ukraine. Experts predict that the war between Ukraine and Russia will end in a deadlock. Should Russia continue its advance to Kyiv, it is also predicted that the biggest street battle since World War II will ensue.
Stay tuned for more updates!
© 2022 Korea Portal, All rights reserved. Do not reproduce without permission.