Ukraine Faces Surge In Civilian Casualties As Russia Continue To Bomb Civilian Facilities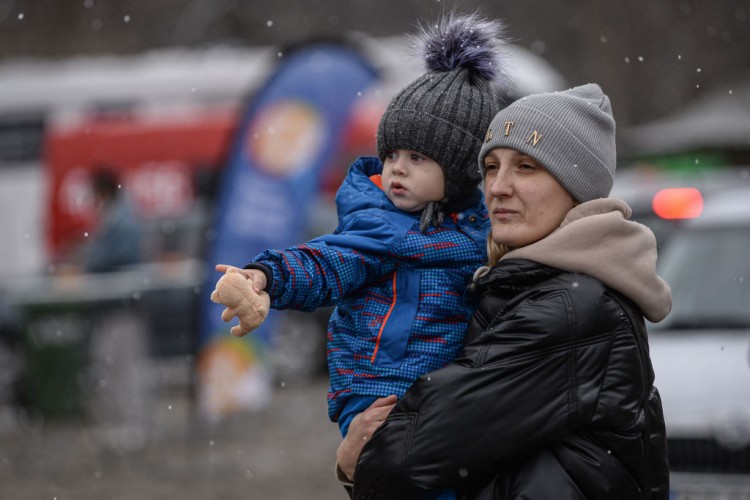 Russian forces have not stopped airstrikes on civilian areas in Ukraine despite a temporary ceasefire and an agreement to open humanitarian evacuation routes. News of the bombing of a hospital has been reported in the southern Ukrainian city of Mariupol.
The Russian military conducted an airstrike on a civilian area in Mariopool and in the process, a children's hospital, obstetrics, and gynecology department, and internal medicine department were bombarded and destroyed. Prior to the attack on Mariupol, Russia has claimed that Ukraine had established combat positions in hospitals.
Ukrainian President Volodymyr Zelensky shared in a telegram on the same day the Russian bombing has destroyed the maternity and gynecology and children's hospitals in Mariupol. Because of this, children are lying on the rubble of the building.
Ukrainian President Volodymyr Zelensky has repeatedly requested the U.S. and NATO to establish a no-fly zone in Ukraine to prevent Russian airstrikes. A no-fly zone is a measure that prevents designated aircraft from entering and leaving a certain area in order to prevent airstrikes.
In addition, Deputy Mayor Sergei Olof of Mariupol also said that the citizens of Mariupol were surrounded by Russian forces. For a week now, all electricity, gas, and heating in Mariupol were cut off. Deputy Mayor Sergei Olof even revealed that he drinks from the snow because of shortages of drinking water,. Olof also added that 1170 civilians have died in Mariupol alone since the Russian invasion.
The White House, the British Prime Minister, and the Vatican each criticized the bombing of a children's hospital in Mariupol by using the words "barbaric," "Depraved," and "Unacceptable," respectively. Meanwhile, international condemnation towards Russia's action continues.
According to the United Nations High Commissioner for Refugees (UNHCR), more than 2.15 million refugees have fled Ukraine as of the writing of this article.
© 2022 Korea Portal, All rights reserved. Do not reproduce without permission.