Doctors And Patients Become 'Human Shields' As Russia Takes 500 Hostages At Mariupol Hospital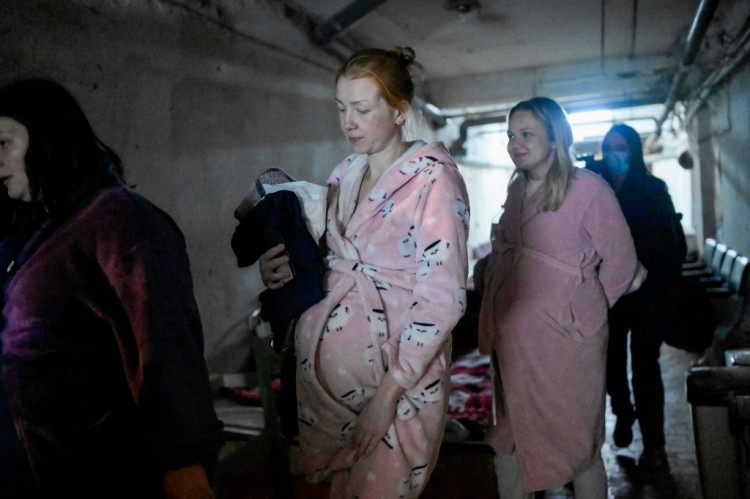 Donetsk Governor Pavlo Kyrylenko said that Russian troops have taken more than 500 civilian hostages at a hospital in the port city of Mariupol in Southern Ukraine.
"Russian military has moved 400 civilians from a nearby residential area to a local intensive care hospital," Donetsk Governor Pavlo Kyrylenko said in a telegram.
READ: The War Continues As Ukrainian-Russian Foreign Ministers' Meeting Ends Without Progress
He said, "It seems that hostages are being used as 'human shields.' Although fierce attacks are continuing, no one can leave the hospital," Donetsk Governor Pavlo Kyrylenko said.
Governor Kyrylenko said the hospital's main building was heavily damaged by shelling, but medical staff continued to treat patients in a temporary ward installed underground.
In Mariupol, where Russian forces have been siege for more than two weeks, the death toll has already reached 2,500. Russian troops are bombing children's hospitals, obstetrics and gynecology hospitals, and mosques in Mariupol.
READ: Ukraine Faces Surge In Civilian Casualties As Russia Continue To Bomb Civilian Facilities
Ukraine's General Staff said on Facebook that "Russian forces are trying to block off the eastern and western outskirts of Mariupol" and that "there are significant losses."
Meanwhile, Deputy Mayor of Mariupol Sergii Orlov said on the same day that "it was counted on the 14th that 22 aircraft and at least 100 bombs were used in the attack on Mariupol."
READ: These Companies Have Parted Ways With Russia Amidst War With Ukraine!
Ukrainian authorities believe about 350,000 people are detained in Mariupol. The remaining citizens are living with electricity, water, and heating turned off.
Ukraine's Deputy Prime Minister Iryna Vereshchuk said in a video statement today that many of the 20,000 people who had been quarantined for a long time in Mariupol were evacuated via the humanitarian corridor to nearby Zaporizhzhia.
READ:Elon Musk's Tesla To Pay Three Months Worth Of Wages To Conscripted Ukrainian Workers
© 2022 Korea Portal, All rights reserved. Do not reproduce without permission.