The War Continues As Ukrainian-Russian Foreign Ministers' Meeting Ends Without Progress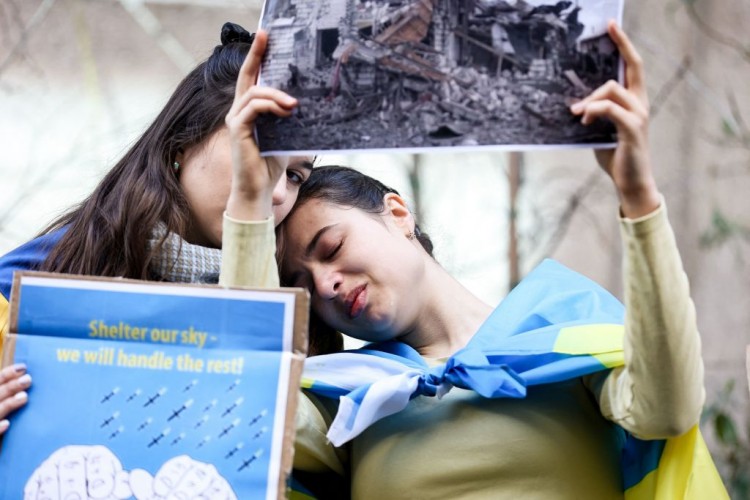 Russian and Ukrainian foreign ministers met in Antalya, Turkey to hold talks, but an agreement was not reached.
Russian Foreign Minister Sergei Lavrov and Ukrainian Foreign Minister Dmitro Kuleva met for about an hour. The two countries have held negotiations three times to discuss a ceasefire after Russia invaded Ukraine, but this is the first time that a high-level ministerial meeting has been held.
Russia is not in a position to discuss a ceasefire at this time as Ukraine's Kuleva stated, "No progress has been made on an armistice agreement because Lavrov did not have the authority to discuss a ceasefire."
The Uhe Ukrainian Foreign Minister Dmitro Kuleva also added that the North Atlantic Treaty Organization ( NATO ) is not ready for collective action.
Russia's Foreign Minister Lavrov said the ceasefire was not on the agenda for the talks. He discussed the possibility of a summit between Russian President Vladimir Putin and Ukrainian President Volodymyr Zelensky on that day, but Russia emphasized that there would be no 'meetings for the sake of a meeting'.
"For the summit, preparatory work is currently underway through the Belarusian channel. We have made a very clear proposal to the Ukraine side, and the Ukraine side has promised to give a specific answer. We are waiting," Russia's Foreign Minister Lavrov stated.
READ: Ukraine Faces Surge In Civilian Casualties As Russia Continue To Bomb Civilian Facilities
Meanwhile, Lavrov dismissed reports that Russian troops bombed a maternity hospital in Mariupol, southern Ukraine, as fake news. He also stressed that Russia will overcome Western sanctions on its own and create a system that is no longer dependent on the West.
Ukraine has been calling for an immediate ceasefire and withdrawal of Russian troops from Russia, but Russia has cited as key requirements for halting military action: recognition of Russian sovereignty over Crimea, abandonment of NATO membership, "de-Naziization," and "demilitarization."
© 2022 Korea Portal, All rights reserved. Do not reproduce without permission.