Elon Musk's Tesla To Pay Three Months Worth Of Wages To Conscripted Ukrainian Workers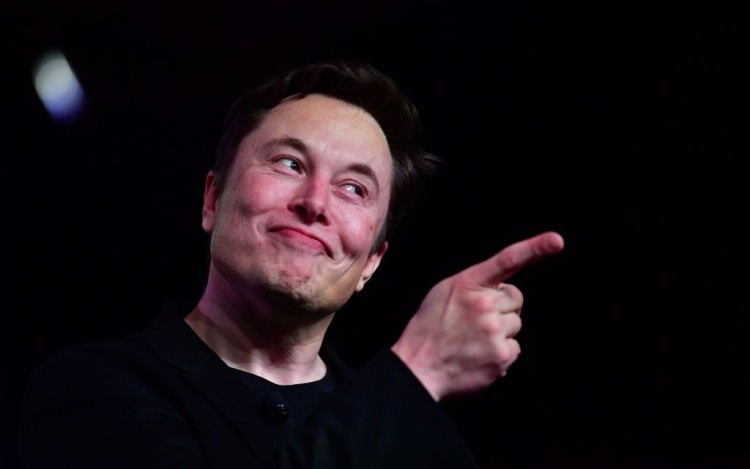 US electric vehicle maker Tesla has agreed to pay at least three months' worth of wages to its Ukrainian employees conscripted in the war with Russia, CNBC reported.
According to CNBC, Tesla unveiled a plan to compensate its Ukrainian employees for fighting the war in an internal email sent to its workers in Europe, the Middle East, and Africa.
Tesla also decided to take further action after reassessing the war situation three months later. Although Tesla has no place of business in Ukraine, it assures that about 5,000 Tesla owners as well as other electric vehicle drivers in the country could enjoy free charging at some of its Supercharger stations in Hungary, Poland, and Slovakia.
Meanwhile, it was unclear whether the benefit would apply to Ukrainian employees working in North America.
In an email, Tesla also congratulated the Tesla employees for helping SpaceX launch Starlink, a satellite internet service in Ukraine.
The Tesla Energy team assembled and supplied a lithium-ion battery energy storage system known as 'Tesla Powerwalls' to operate Starlink equipment in Ukraine.
SpaceX is a space exploration company founded by Tesla founder Elon Musk.
Earlier, Ukrainian President Volodymyr Zelensky ordered the conscription of a reserve force on February 22 after the Russian invasion of Ukraine became visible.
It has been 14 days since Russia began its move towards Ukraine. Since then, Russia has received international condemnation.
Ukraine is currently facing a surge in civilian casualties as Russian forces have not stopped airstrikes on civilian areas in the country. A bombing of a hospital has been reported in the southern Ukrainian city of Mariupol.
As of the writing of this article The United Nations High Commissioner for Refugees (UNHCR), more than 2.15 million refugees have fled Ukraine due to the conflict with Russia.
Stay tuned for more updates!
© 2022 Korea Portal, All rights reserved. Do not reproduce without permission.