Elite Visuals In The Industry: Netizens Compare NMIXX's Sullyoon To IVE's Jang Wonyoung!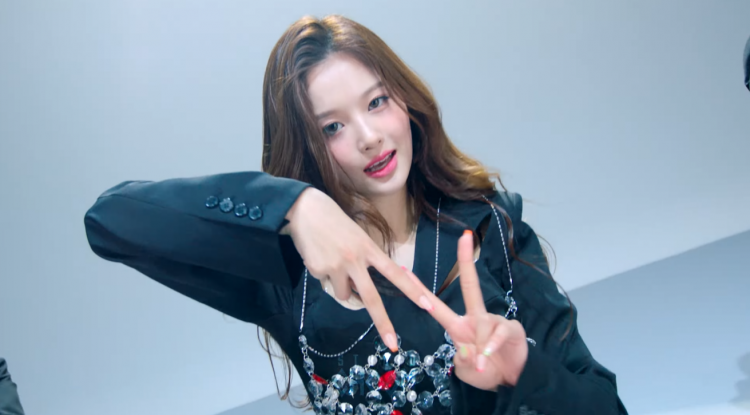 On the 27th of February 27, Studio Choom uploaded the fancam of NMIXX's Sullyoon performing "O.O" and while watching the video, netizens and K-pop fans admitted that they were once again in awe due to the K-pop idol's visuals.
READ: Netizens & Fans Name NMIXX's Sullyoon As One Of The 4th Gen Top Visuals!
Furthermore, netizens and fans praised NMIXX's Sullyoon for her dancing skills and facial expressions. Due to the amount of love and support she has been getting, Sullyoon has a chance to be one of the most popular K-pop idols for her generation.
Beyond the compliments on her visuals and talents, netizens also compared NMIXX's Sullyoon to IVE's Jang Wonyoung. Notably, two of them are known for their elite visuals. Beyond that, the two are also loved by fans due to their talents and figures.
But NMIXX's Sullyoon has been getting the most compliments due to her strengths in dancing, noting that the JYP Entertainment idol is a better dancer.
READ: VIVIZ Joins IVE As The Fastest K-Pop Girl Groups To Get First Music Show Win!
Netizens and K-pop fans also pointed out that even though NMIXX's Sullyoon is the visual of the group, the K-pop idol has no problem performing the choreography that could change up her visuals or style.
To put the icing on top, NMIXX's Sullyoon was also complimented for her amazing facial expressions. Due to this, it is believed Sullyoon has the potential to be the next it-girl of the fourth generation of K-pop.
READ: NMIXX's Sullyoon Breaks JYP Entertainment Tradition That Miss A's Suzy, TWICE's Tzuyu, & ITZY's Yuna Previously Carried!
Nevertheless, both NMIXX's Sullyoon and IVE's Jang Wonyoung are gifted, both visually and in terms of talents, in their own ways and should not be compared to one another.
Stay tuned for more news and updates regarding NMIXX's Sullyoon, IVE's Jang Wonyoung, and other K-pop artists!
© 2023 Korea Portal, All rights reserved. Do not reproduce without permission.
Tags:
kwave
,
kwave news
,
kwave updates
,
Kpop
,
kpop news
,
Kpop updates
,
JYP
,
JYP artists
,
JYP Entertainment
,
JYP Entertainment news
,
JYP Entertainment updates
,
JYP Entertainment artists
,
JYP Entertainment Sullyoon
,
JYP Entertainment NMIXX Sullyoon
,
JYP Entertainment NMIXX
,
NMIXX
,
NMIXX news
,
NMIXX updates
,
NMIXX Sullyoon
,
NMIXX Sullyoon news
,
NMIXX Sullyoon updates
,
Sullyoon
,
Sullyoon news
,
Sullyoon updates
,
Starship Entertainment
,
Starship Entertainment news
,
Starship Entertainment updates
,
Starship Entertainment artists
,
Starship Entertainment IVE
,
Starship Entertainment Wonyoung
,
Starship Entertainment Jang Wonyoung
,
Starship Entertainment IVE Jang Wonyoung
,
Starship Entertainment IVE Wonyoung
,
IVE
,
IVE news
,
IVE updates
,
IVE Wonyoung
,
IVE Wonyoung news
,
IVE Wonyoung updates
,
IVE Jang Wonyoung
,
IVE Jang Wonyoung news
,
IVE Jang Wonyoung updates
,
Wonyoung
,
Wonyoung news
,
Wonyoung updates
,
Jang Wonyoung
,
Jang Wonyoung news
,
Jang Wonyoung updates