Wonyoung Reveals She Was Sad When Yujin Was Chosen As IVE's Leader!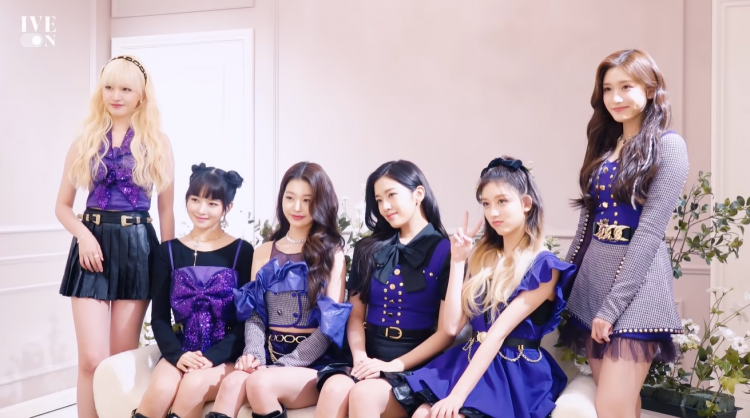 IVE's Jang Wonyoung recently held a live broadcast and among the topics that were discussed was her K-pop group's positions.
READ: IVE's Wonyoung Joins IU, SOMI, Taeyeon, And BLACKPINK's Jisoo As K-Pop's 'Instagram Queens' Of January
Jang Wonyoung shared that in the beginning, the K-pop idol had a hard time accepting that Yujin was her K-pop group's leader. Headlines also blew up as IVE's Wonyoung was surprisingly saddened by the decision.
IVE's Jang Wonyoung expressed, "When I first found out, I thought, 'Unnie is the leader?' I don't know why I was sad about it, but I felt sad about the decision."
IVE's IVE's Jang Wonyoung further noted that in time, she was able to accept the fact that Yujin was chosen as the leader. The K-pop idol expressed that Yujin was simply the best fit for the position.
"But just as expected, she has been doing such a great job as our leader. I think she's the best member to be our leader," IVE's Jang Wonyoung added.
Although IVE Jang Wonyoung's words were misunderstood by some, her sadness was not due to jealousy or envy. The K-pop idol revealed that her sadness with the decision was because of their previous experience as members of IZ*ONE.
IVE's Yujin and Wonyoung both made their first official debut previously in 2018 with the project K-pop girl group, IZ*ONE. The two K-pop idols were previously the two youngest members while in IZ*ONE, as opposed to their positions as members in IVE.
Due to their history in IZ*ONE, the sudden change may have been difficult for IVE's Wonyoung to comprehend. K-pop fans believed that Wonyoung's comments were referring to her having a hard time losing Yujin as a fellow maknae as she is now IVE's leader.
Regardless, it is understood that IVE's Jang Wonyoung and Yujin have an unbreakable bond and regardless of what the two K-pop idols go through, they have each other, their fellow IVE members, and their fans.
© 2023 Korea Portal, All rights reserved. Do not reproduce without permission.
Tags:
kwave
,
kwave news
,
kwave updates
,
Kpop
,
kpop news
,
Kpop updates
,
Starship Entertainment
,
Starship Entertainment news
,
Starship Entertainment updates
,
Starship Entertainment IVE
,
Starship Entertainment IVE Jang Wonyoung
,
Starship Entertainment IVE Wonyoung
,
Starship Entertainment IVE Yujin
,
Starship Entertainment IVE Ahn Yujin
,
Starship Entertainment Wonyoung
,
Starship Entertainment Yujin
,
Starship Entertainment Jang Wonyoung
,
Starship Entertainment Ahn Yujin
,
IVE
,
IVE news
,
IVE updates
,
IVE Wonyoung
,
IVE Wonyoung news
,
IVE Wonyoung updates
,
IVE Jang Wonyoung
,
IVE Jang Wonyoung news
,
IVE Jang Wonyoung updates
,
IVE Yujin
,
IVE Yujin news
,
IVE Yujin updates
,
IVE Ahn Yujin
,
IVE Ahn Yujin news
,
IVE Ahn Yujin updates
,
Wonyoung
,
Wonyoung news
,
Wonyoung updates
,
Wonyoung and Yujin
,
Yujin and Wonyoung
,
Jang Wonyoung
,
Jang Wonyoung news
,
Jang Wonyoung updates
,
Jang Wonyoung and Ahn Yujin
,
Ahn Yujin and Jang Wonyoung
,
Ahn Yujin
,
Ahn Yujin news
,
Ahn Yujin updates
,
Yujin
,
Yujin news
,
Yujin updates