NMIXX's Sullyoon Breaks JYP Entertainment Tradition That Miss A's Suzy, TWICE's Tzuyu, & ITZY's Yuna Previously Carried!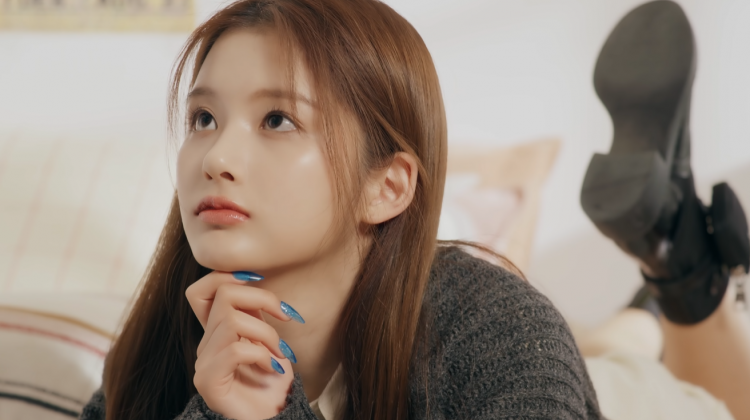 For almost more than 10 years, JYP Entertainment is known as one of the companies in the K-pop industry as one of the best in choosing visuals for their K-pop girl groups.
READ: aespa Surpass BLACKPINK And TWICE, While NMIXX Make It To This Week's Top 5 Most Followed Female K-Pop Acts On Twitter
Due to this, JYP Entertainment has had somewhat of a tradition for their visual members in K-pop girl groups. The tradition being that all the visual members from girl groups are also the youngest members, also known as the maknaes.
Notably though, this JYP Entertainment tradition will be ending when the K-pop label officially debuts their latest K-pop girl group, NMIXX. The tradition will end because Sullyoon, the most probable member to be given the visual position, is not the maknae.
Although Sullyoon is still quite young, the NMIXX member is not the maknae of the K-pop girl group. NMIXX's Kyujin is the maknae as she was born in 2006, making her two years younger than Sullyoon as the latter was born in 2004.
This is a welcome break in tradition as netizens and fans, although they still appreciate the visual-maknaes from JYP Entertainment, NMIXX's Sullyoon's visuals is truly elite. Previously in 2010, 2015, and 2019, JYP Entertainment debuted Miss A, TWICE, and ITZY.
Miss A's maknae, Bae Suzy, is so beautiful and talented that she garnered the nickname "Nation's First Love." To this day she is still considered one of the most beautiful K-pop artists in the industry.
TWICE, which had its members chosen from the survival show "SIXTEEN," has Tzuyu as the maknae and visuals. The Taiwanese idol is known for her personality and strong charisma aside from her strong looks.
The most recent maknae-visual from JYP Entertainment is ITZY's Yuna. Aside from her amazing looks, the K-pop idol's bubbly and sweet personality.
READ: JYP Look-Alike: Netizens Amazed At Uncanny Resemblance Between NMIXX's Sullyoon & TWICE's Tzuyu +NMIXX Debut Date!
Notably, regardless of what position, netizens and fans are eager to see the members of NMIXX!
© 2023 Korea Portal, All rights reserved. Do not reproduce without permission.
Tags:
kwave
,
kwave news
,
kwave updates
,
Kpop
,
kpop news
,
Kpop updates
,
JYP
,
JYP artists
,
jyp nation
,
JYPNation
,
JYP Entertainment
,
JYP Entertainment artists
,
JYP Entertainment news
,
JYP Entertainment updates
,
JYP Entertainment NMIXX
,
JYP Entertainment Sullyoon
,
JYP Entertainment NMIXX Sullyoon
,
JYP Entertainment Miss A
,
JYP Entertainment Miss A Suzy
,
JYP Entertainment Suzy
,
JYP Entertainment TWICE
,
JYP Entertainment Tzuyu
,
JYP Entertainment TWICE Tzuyu
,
JYP Entertainment ITZY
,
JYP Entertainment Yuna
,
JYP Entertainment ITZY Yuna
,
NMIXX
,
NMIXX news
,
NMIXX updates
,
NMIXX Sullyoon
,
NMIXX Sullyoon news
,
NMIXX Sullyoon updates
,
Sullyoon
,
Sullyoon news
,
Sullyoon updates
,
Miss A
,
Miss A news
,
Miss A updates
,
Miss A Suzy
,
Miss A Suzy news
,
Miss A Suzy updates
,
Miss A Bae Suzy
,
Miss A Bae Suzy news
,
Miss A Bae Suzy updates
,
Suzy
,
Suzy news
,
Suzy updates
,
bae suzy
,
Bae Suzy news
,
Bae Suzy updates
,
TWICE
,
TWICE news
,
TWICE Updates
,
Twice Tzuyu
,
TWICE Tzuyu news
,
TWICE Tzuyu updates
,
Tzuyu
,
Tzuyu News
,
Tzuyu updates
,
ITZY
,
ITZY News
,
ITZY updates
,
ITZY Yuna
,
ITZY Yuna news
,
ITZY Yuna updates
,
Yuna
,
Yuna news
,
Yuna updates