'Spider-Man: No Way Home' Won't Be Available On Both Disney Plus & HBO Max!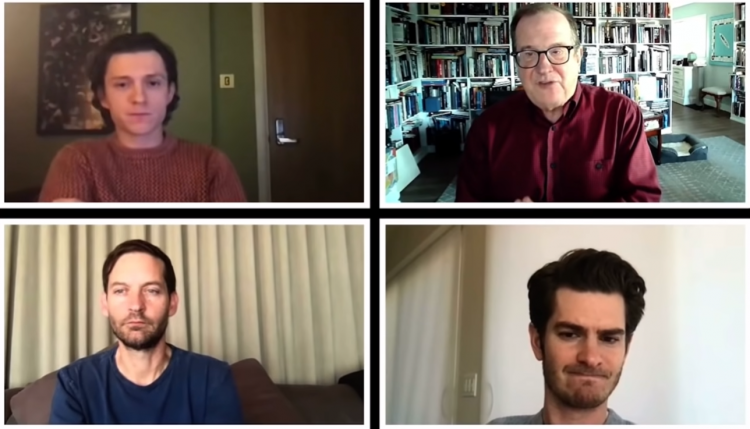 Marvel and Sony's "Spider-Man: No Way Home" is the first movie released during the COVID-19 pandemic to reach $1 billion in global box office receipts. Thus, it is only expected for the film to begin streaming soon, right? Wrong.
Notably, "Spider-Man: No Way Home" is not going to stream on Disney Plus anytime soon. Disney signed a deal with Sony in April to stream a couple of "Spider-Man" films as well as Sony films that dropped in theaters between the years 2022 and 2026.
READ: Spider-Man Is An ARMY? Tom Holland Confesses Love For BTS!
Those movies released from 2022 to 2026 will not make it onto Disney Plus for a long time and will be actually exclusively available on Netflix first. But since the theatrical release of "Spider-Man: No Way Home" was in 2021, that part of the deal regarding Netflix does not apply.
Another reason why people won't see "Spider-Man: No Way Home" on Disney Plus anytime is due to the fact that neither Sony nor Disney are confirming when or if the movie would be considered among the 'catalog' movies that could be streamed on Disney Plus.
HBO Max will also not stream "Spider-Man: No Way Home" anytime soon even though HBO Max is known for their same-day streaming since they have released more films this way than Netflix, Amazon, or any other streaming service.
But some moviegoers still believe that "Spider-Man: No Way Home" might make it to the service. Notably, films around Spider-Man are being distributed by Sony and not Warner Bros., thus "Spider-Man: No Way Home" is not going anywhere nearHBO Max.
Sony has an agreement in place for their 2021 movies to go to the premium cable network Starz first, where availability is rampant for films to watch on their traditional channels as well as on their streaming app.
But although "Spider-Man: No Way Home" could make its way to Starz, no specific details have been announced. Due to this, neither Disney Plus nor HBO Max can capitalize on the success of Marvel and Sony's film.
© 2023 Korea Portal, All rights reserved. Do not reproduce without permission.
Tags:
where to watch Spider-Man: No Way Home
,
Spider-Man: No Way Home
,
Spider-Man: No Way Home news
,
Spider-Man: No Way Home updates
,
Spider-Man: No Way Home stream
,
Spider-Man: No Way Home streaming
,
where to stream Spider-Man: No Way Home
,
Spider-Man: No Way Home where to stream
,
Marvel
,
Marvel News
,
Marvel updates
,
mcu
,
MCU news
,
MCU updates
,
Sony
,
Sony news
,
Sony updates
,
HBO
,
HBO news
,
HBO updates
,
HBO Max
,
HBO Max news
,
HBO Max updates
,
Netflix
,
Netflix News
,
netflix updates
,
Disney
,
Disney news
,
disney updates
,
disney plus
,
Disney Plus news
,
Disney Plus updates
,
Spider-Man
,
Spider-Man news
,
Spider-Man updates